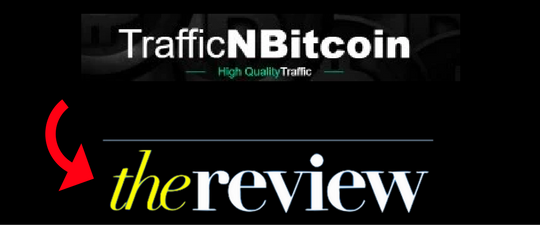 Welcome to our Traffic N Bitcoin Review and also known for the Four-Tier Bitcoin-Based Cash Gifting program!
There is no information whatsoever on the Traffic N Bitcoin website indicating who owns or runs the business.
Traffic N Bitcoin Review
Registered on October 6, 2016, the Traffic N Bitcoin website domain ("trafficnbitcoin.com") registration is set to private.
If you go to the Traffic N Bitcoin website without an ID, the website notifies you that you have been "invited by Traffic N Bitcoin".
If you click the "register" button at the top of the page, "UNNIKRISHNAN G R" comes up as the referring affiliate.
This is not an arbitrarily assigned affiliate, as the ID remains continual even in Chrome's incognito mode (or other browser equivalent).
As "Traffic N Bitcoin" is obviously an admin account, it is obvious that "Unnikrishnan G R" is running the company.
Unnikrishnan nevertheless doesn't seem to be working alone.
Traffic N Bitcoin Reviews
A post on Unnikrishnan's Facebook profile dated October 12th, quoting Rozario Claudio, reads;
"Hey Friends I am excited to inform you that I am going to own a matrix website of my own.
I am a partner with network marketing leaders like JO Sues, Raphel Rock, Abi Jith, Lavanya Sharath, Alena David, Bibin Aliasareeckal, Unnikrishnan GR, Akhil Kumar, Arun Kumar & Simon Hykins.
To get into the matrix at early stage during the launch itself; Comment on this post. I will add you to our secret fb group during prelaunch itself. Website launching will be probably on Wednesday or Thursday. Thanks."
Claudio's quoted post is dated October 9th. Traffic N Bitcoin launched on October 12th, the Wednesday quoted in Claudio's post.
As far as I can see, all of the named TrafficNBitcoin administrators above are serial participants in MLM opportunity schemes.
Before to launching Traffic N Bitcoin, Unnikrishnan was endorsing Matrix War, an eight-tier cash gifting scheme.
Read on for my full review.
Traffic N Bitcoin Product Line
Unfortunately this company has absolutely no retailable products or services, with affiliates only able to market Traffic N Bitcoin affiliate membership itself.
When sign up is completed, affiliates make gifting payments to current Traffic N Bitcoin affiliates.
Together with these gifting payments you get advertising credits, which can be used to display advertising on the TrafficNBitcoin website.
Traffic N Bitcoin Compensation Plan
The TrafficNBitcoin compensation plan has affiliates partake in a four-tier cash gifting scheme.
Payments in this program are tracked through a 3×4 matrix.
This 3×4 matrix puts an affiliate at the top of a matrix, with 3 spots directly underneath them.
These 3 spots form the 1st level of the matrix. The 2nd level of the matrix is created by dividing each of the 3 spots into another 3 spots each (9 positions).
The 3rd and 4th levels of the matrix are created in the same manner (27 & 81 spots respectively), with a whole 3×4 matrix holding 120 positions.
All of the affiliates enter the matrix by gifting 0.2 BTC to the affiliate who recruited them.
This unlocks payments on the 1st level of the matrix as follows:
level 1 – gift 0.2 BTC to the affiliate who recruited you and receive 0.2 BTC from three subsequently recruited affiliates
level 2 – gift 0.4 BTC and receive 0.4 BTC from nine affiliates
level 3 – gift 0.8 BTC and receive 0.8 BTC from twenty-seven affiliates
level 4 – gift 1.6 BTC and receive 1.6 BTC from eighty-one affiliates
Joining:
Traffic N Bitcoin affiliate membership is completed with a 0.2 BTC gifting payment.
Complete participation in the Traffic N Bitcoin compensation plan costs 3 BTC.
Traffic N Bitcoin Conclusion
The administrators of this company seem to be serial scammers who focus on bitcoin-based cash gifting schemes.
The program has affiliates gift funds to existing affiliates, which in turn qualifies them to receive gifting payments from subsequently recruited affiliates.
Nothing whatsoever is marketed or sold to retail customers, with all commissions in the scheme 100% sourced and gifted between TrafficNBitcoin affiliates.
As we know with all cash gifting schemes, once recruitment of new affiliates trickles down so too will gifting payments within Traffic N Bitcoin.
Bottom line — Traffic N Bitcoin will collapse, leaving the majority of affiliates out of pocket.
As an aside, joining a preloaded cash gifting scheme with one administrator is bad enough. Just imagine how many preloaded spots nine admins have given themselves.
It goes without saying that the admins spots are the only ones that have any hope of reaching the upper Traffic N Bitcoin gifting tiers.
Everyone else who joins Traffic N Bitcoin is just financing bitcoin directly into the admin's bank accounts.
Aaron and Shara What Do You Suggest?
That being said, if you have never marketed online or offline before, finding people could be very difficult for you.
We know when we first started trying to make money online, we failed miserably and we had no idea how to recruit.
That is why, we first started out by learning how to become a good marketers, but you don't have to be a good marketer at all!
We learned how to make money online WITHOUT being great marketers (Click Here To Stay Updated, And To Find Out More about HOW)!
If you don't want to be in a business that requires you to host home parties or call all your friends and recruit your family to buy your stuff no worries.
We will keep you updated where you can build a business online where you don't have to recruit anyone.
Click Here To Check This Out And See What We Mean
You will learn step by step on how to build a profitable business online WITHOUT having to market or recruit anyone else!
Follow Us on Social Media Below (We are a Real People :)):
Subscribe To Our YouTube Channel Here
Thanks,