Thanks for reading our Traffic Share Partners Review! Is the company keeping secrets from you?
Let's take a closer look and see.
Below is my review of Traffic Share Partners. Chances are you have noticed that there has been some buzz about this new company.
As we have always said in the past – the best way to keep your hard-earned money safe is to successfully research any new company before signing up.
Let us first say that we are in no way associated with Traffic Share Partners. So essentially, you will be getting a third-party unbiased review. By the conclusion of this review, you will have all the information you need to decide if this opportunity is a good fit for you or not.
Our review will cover the company background, the items and the compensation plan.
Traffic Share Partners Review

The website of Traffic Share Partners does not give any information regarding the owner of the business.
The domain of the website, "trafficsharepartners.com" was registered on 3rd March 2017, privately. It has been updated as of 18th August 2017.
The official Facebook group has Linda Gomez as its admin.
No content other than a few profile picture changes since 2016 is seen on Linda Gomez's Facebook profile.
If and MLM company isn't open about the ownership of the business, you should think twice before investing any money on them.
The Products
No retail products or services are owned by the Traffic Share Partners. The affiliates can only market affiliate membership of Traffic Share Partners.
The Traffic Share Partners Affiliates can take part in the opportunity of MLM income once they have signed up.
Ad credits come along with Traffic Share Partners investment. It can be used to show ads on the website of the Traffic Share Partners. 
The Compensation plan
The investment is done by Traffic Share Partners on the promise of an advertised ROI
Starter pack: $10 investment to get 110% ROI
Pro pack: $50 investment to get 120% ROI
The Traffic Share Partners affiliate should view 12 ads supplied by company in one day in order to get ROI payments.
Referral commissions on invested funds are paid through 3 levels of recruitment in Traffic Share Partners:
Level 1 (directly employed affiliates): 7% referral commissions
Level 2: 2% referral commission
Level 3: 1% referral commission.
The membership
It is free to join Traffic Share Partners. The free affiliates, however, can only earn referral commissions.
One should invest $10 or $50 to get full participation in the Traffic Share Partners MLM opportunity.
Winding up
Following the SEC shutdown of Traffic Monsoon last year, the entire adcredit Ponzi niche died.
As it can be seen, there are some occupiers of the MLM underbelly who did not receive the memo.
Affiliate investment is the only revenue source of Traffic Share Partners. It reprocesses to give out a ROI of up to 120%.
Amusingly, you can see a link of external sources income on the website of the company. However, the link does not point anywhere.
Like with all Ponzi Schemes, as the speed of the employment of affiliates slows down, the company will not be able to meet the obligations of ROI.
The Traffic Share Partners will see a collapse and the affiliates will be on the losing side.
Aaron and Shara What Do You Suggest?
That being said, if you have never marketed online or offline before, finding people could be very difficult for you.
We know when we first started trying to make money online, we failed miserably and we had no idea how to recruit.
That is why, we first started out by learning how to become a good marketers, but you don't have to be a good marketer at all!
We learned how to make money online WITHOUT being great marketers (Click Here To Stay Updated, And To Find Out More about HOW)!
If you don't want to be in a business that requires you to host home parties or call all your friends and recruit your family to buy your stuff no worries.
We will keep you updated where you can build a business online where you don't have to recruit anyone.
Click Here To Check This Out And See What We Mean
You will learn step by step on how to build a profitable business online WITHOUT having to market or recruit anyone else!
Follow Us on Social Media Below (We are a Real People :)):
Subscribe To Our YouTube Channel Here
Thanks,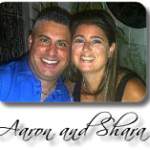 "Results Not Typical" this PROOF of payment doesn't guarantee that you will do the same, but shows you what is possible with some elbow grease and a can do attitude.