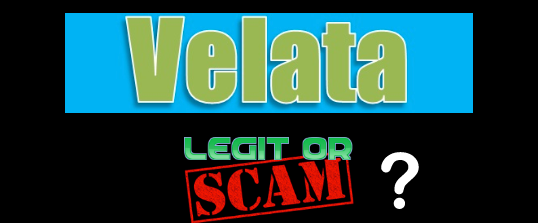 Hello everyone, welcome to our exclusive Velata Review!
Cooking, serving and being able to prepare stuff for our loved ones or guests are things that have always been on our radar.
You need to keep in mind that being a good host is always important but obviously you need to get the proper tools and you also need to do all in your power if you want to have an amazing experience to begin with.
It's all about being focused on results and the way you need to do that is by getting the tools you want fast and with a very good outcome.
Velata is definitely one of the new business opportunities that has emerged many times in the online world but many people are already wondering if this works, if the services they offer are legit and how you can make money from them.
Velata Review – What Is It?
This is a company focused mostly on kitchen and home appliances or wear. They were created in 2012 and they have the headquarters in Meridian, ID.
The products are distributed from both Meridian and Lexington and the company does a very good job at offering coverage for most of the country.
That's what makes them very legit, professional and it does bring in front an immense value right from the start.
People that need to purchase or want to purchase kitchen related items should access Velata because they do tend to serve multiple countries starting with the US, Canada but they also work with Guam and Puerto Rico as well.
The company is privately owned and it does have more than 1000 employees. They have a sister company named Scentsy which is also focused on direct sales and which works very well from that reason alone.
The company is ruled by Orville as well as Heidi Thompson and they do a very good job when it comes to getting value and professionalism done the right way.
It's important to note that their main approach towards clients is professionalism.
They want to maintain the best quality on the market and they do focus on delivering goals that are understandable, professional and designed to bring in front a very good value right from the start.
It really is something special and unique in the direct sales world. This is maybe one of the things that led to the company's success and the value that the managed to obtain from this type of experience.
Velata Products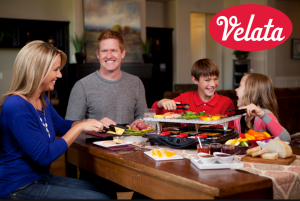 An interesting thing to keep in mind is that Velata products are heavily tested and they do care quite a bit about their brand which is very special to begin with.
For a company with so many clients and which is heavily known, entering direct sales might sound strange but for many reasons this was actually the right approach and thing to do.
The product line for Velata is a very good one. There's no shortage of products when it comes to them and they do have 4 categories you can choose from which include the gifts of goodness, the kitchenware, edibles, cooking as well as serving.
All of these add up in order to deliver a very good value and you are certainly going to appreciate the astounding detail delivered from that reason alone.
Obviously the product range might seem very large at first but some of the products are in a higher demand when compared to others.
This is something normal for all companies, but the demand that you can see here is nothing short of extraordinary to begin with, that's for sure.
Recipes, chocolate and Raclette seem to be some of the most popular offerings for this business and the unique approach they have is a very impressive on.
They work very hard in order to create more and more products which is actually a very good idea an d one that does show professionalism from their side.
Velata Compensation Plan
At its core Velata is a direct sales company and a pure one at that. They have a compensation plan attached and they have a very distinct way of selecting people to join up.
They require you to make a list of around 100 people that might be interested in their products and you have to create parties for them.
This is where you will be able to showcase the product selection.
The free products are paid by the company and you don't have to worry about discounts coming from your commission.
This does show that the company does a very good job when it comes to keeping everything under wraps and overall you will see that the value is stellar one for them.
It's interesting to see that they are ok with selling internationally but they do have a dedicated set of fees for that reason alone which might seem a little challenging at first.
Still, it's interesting to see that you do have such an opportunity because you can rarely see such a thing.
The value you receive from this is a very good one and you can indeed earn some good money on the side. It's all about knowing how you can invest your time here and while it might seem time consuming at first it will indeed pay off if you do it the proper way.
Obviously you have to keep in mind the fact that Velata is indeed a MLM company so they do care about generating sales as much as you do.
Velata Reviews – Conclusion
The host rewards are amazing, the results that you can get from using the Velata direct sales service are very good and overall you are bound to be happy with the stuff that they have to offer.
You should totally keep that in mind and if you do you can rest assured that the value will be very well worth it.
Obviously, you have to try and immerse yourself into the idea of selling kitchen and home related items but if you do and create a good audience you can obtain some hefty profits from Velata!
Aaron and Shara What Do You Suggest?
That being said, if you have never marketed online or offline before, finding people could be very difficult for you.
We also think the startup cost of $100-$999 is pretty steep.
We know when we first started trying to make money online, we failed miserably and we had no idea how to recruit.
That is why, we first started out by learning how to become a good marketers.
This is the business where we learned how to become strong marketers
If you don't want to be in a business that costs $199-999 to start and requires you to host home parties or call all your friends and family to buy your stuff no worries.
We have the perfect business for you where you don't have to recruit, you don't have to own any product and oh did we mention it's ONLY $3 to start!!!
The main reason for it is you will learn step by step on how to build a profitable business online and they even cover you for products so you don't have to create anything yourself…
You will also get a one on one business coach to help you every step of the way.
Anyways, we hope you enjoyed the Review. Please comment below if you are part of this company as our readers would love to know how you are doing.
Also, if there are any products or companies out there you want us to review please let us know!
Follow Us on Social Media Below (We are a Real People :)):
Subscribe To Our YouTube Channel Here
Thanks,