Thanks for stopping by to read our WePower review.
WePower is a platform for trading of green energy on the blockchain. It will be doing an ICO on the 2nd of February.
There has been some buzz about this ICO so we decided to investigate what it was all about…
Some say it's a scam while othersWePower reviews are saying legit so what is it?
The good news is we are going to walk you through the company, products and compensation plan so you can make the right decision.
Let's dig in thisWePower review…
WePower Review

WePower is a Green Energy trading platform constructed on the Ethereum Network. The platform allows the tokenization of green energy. The platform of WePower aids green energy project developers to raise capital by selling their energy directly to consumers who can bypass centralized energy companies. This allows consumers to purchase energy at cheaper rates. Without needing the banks and institutional investors to finance projects and with renewable energy producers will be able to raise capital to set up new projects without requiring to accommodate themselves to the high debt to equity ratios required by banks and investors.
The WePower consumers will be able to purchase energy directly from producers on a 1 kWh basis via smart contracts, energy tokens, permitting for bundling and micro-investing. The WePower solution will also unlock global investment chances in the best green energy projects and boost the existing market of clean energy by permitting all walks of life to be involved.
Stay Updated With Exclusive Information About Cryptocurrency
This Will NOT Be Anything We Post Here!
Workings of WePower
WePower acts as a supplier of independent energy that allows WePower platform to be linked to the energy grid and the local energy exchange market and also energy end users. WePower gets data about the consumed energy, produced, and energy price from the energy grid and energy exchange markets. Once renewable energy producer is linked to WePower platform, future energy production is tokenized. The WePower energy is tokenized based on kWh unit. One internal WePower energy token stands for 1 kWh to be created at a certain time in the future. With the purchase of the energy token on the platform of WePower, the consumer won't require any extra equipment or to pay any additional energy bills.
The WPR token permits holders to have priority access to take part in auctions for buying tokenized energy when green energy plants are linked to the platform. WPR token holders can purchase energy at the best initial price set by the auction holder proportional to the WPR tokens' amount they hold. WPR is not utilized to pay for the energy tokens.
The WePower auction model is vital to draw traders and speculators to make use of the platform as each auction features a speculation opportunity.WPR tokens are also given with tokenized energy (form of dividends) directly donated from the providers of renewable energy. Green Energy producers donate 0.9% of the energy financed via the platform. WPR tokens accrue donated green energy. WPR token holder can make use of or sell the donated green energy once it is produced.
Team & Advisors
WePower has a varied and experienced team who shows their commitment to the development of their product and the disturbance of the green energy industry.
Excerpt from Linkedin pages of the most relevant team members and advisors:
Nikolai, Martyniuk, CEO with 10 years of experience in energy project development
Kaspar Kaarlep, CTO and an ex-CTO of a national DSO
Arturas Asakavicius, COO with legal background in crowdfunding and Fintech
David Allen Cohen, award-winning Energy Advisor
Jon Matonis, Blockchain Advisor and Chairman of Globitex
Eval Hartzog, Token Model Advisor, co-founder of Bancor
Liraz Siri, Security Expert and Co-Founder of TurnKey Linux.
Stay Updated With Exclusive Information About Cryptocurrency
This Will NOT Be Anything We Post Here!
Partnerships
WePower joined hands with the Australia's Startupbootcamp Energy Australia Accelerator (SBC). SBCC is the 2nd largest accelerator program worldwide, and the 1st to invest in a company doing an ICO. WePower also sports additional Australian Energy Giants including, Energy Australia and spotless. The project is supported by the Ministry of Energy of the Republic of Lithuania because of its potential impact on climate change control. The WePower inventive token model was clarified with the regulator of Europe. It is constructed as a reward based crowdfunding, where contributors are awarded free energy which they may utilize or sell on the platform. The producers of renewable energy intending to utilize WePower and connect more than 1000 MW solar energy capacity plants to the WePower platform: Civitas projects, Conquista Solar, and Novocorex.
Token Sale
During the public pre-sale in October 2017 WePower raised $3M. The regular ICO begins on February 1, 2018, targeting on around $32 million. 55% of the tokens are sold to investors. The remaining WePower unsold tokens of these 55% will be burned. The tokens allocated to the team (20%) will be locked for three years with a vesting schedule and tokens to be used in the future (10%) will be locked for four years. The user growth tokens and 15% pool of community will not be locked. In order to contribute to the ICO, a minimal investment amount of $200 worth of Ether is needed.
Conclusion
The triumph of WePower lies on the acceptance of the network by the green energy consumers and the producers. The team knows this and has generated a working product that intends to be implemented towards the year's end with partnerships and regulators of Europe backing it. Token holders also get remunerated in the form of tokenized energy for holding the token apart from the privilege of being able to utilize the WePower network. This is a safe gamble and with their forthcoming ICO investors can hold WPR tokens at a sharp discount. With a solid roadmap, a solid team around, and strong partnerships, WePower can take advantage of an industry that will certainly benefit from adoption of blockchain.
If you take a look at the website, you can see that more than 95,000 individuals have signed up to the WePower newsletter. This shows that the interest is high and the ICO will probably sell out. In case it sells out, tokens might trade above ICO price, possibly making an ICO contribution a great deal. We did a review on how to choose an ICO here. You should check it out.
Stay Updated With Exclusive Information About Cryptocurrency
This Will NOT Be Anything We Post Here!
Aaron and Shara What Do You Suggest?
That being said, if you have never marketed online or offline before, finding people could be very difficult for you.
We know when we first started trying to make money online, we failed miserably and we had no idea how to recruit.
That is why, we first started out by learning how to become a good marketers, but you don't have to be a good marketer at all!
We learned how to make money online WITHOUT being great marketers (Click Here To Stay Updated, And To Find Out More about HOW)!
If you don't want to be in a business that requires you to host home parties or call all your friends and recruit your family to buy your stuff no worries.
We will keep you updated where you can build a business online where you don't have to recruit anyone.
Click Here To Check This Out And See What We Mean
You will learn step by step on how to build a profitable business online WITHOUT having to market or recruit anyone else!
Follow Us on Social Media Below (We are a Real People :)):
Subscribe To Our YouTube Channel Here
Thanks,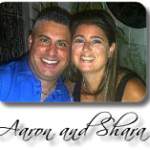 "Results Not Typical" this PROOF of payment doesn't guarantee that you will do the same, but shows you what is possible with some elbow grease and a can do attitude.