Thanks for stopping by to read our WesternCoin Review. Is it a good opportunity for you to invest or a bad scam to look out for? Let's find out.
Recently, this business has been getting a great deal of attention.
Truth be told, there is a lot of hype and buzz around individuals pitching it left, right and center.
We have seen many individuals pitching it via social media.
Now let us make it clear, we are NOT promoting this business opportunity as an affiliate or distributor.
Here are some details about this business in our WesternCoin Review so you can get the truth!
Is the business genuine or a scam?
Does it deliver on its promises?
So let's begin.
WesternCoin Review

No information is provided by WesternCoin on their website concerning who owns or runs the business.
The website domain of the WesternCoin, westerncoin.co was privately registered on 14th September, 2017.
If an MLM company does not reveal who is running or owns it, think twice before joining or investing any money.
There are no retail products or services offered by WesternCoin. The affiliates are able to market only WesternCoin affiliate membership itself.
Compensation Plan of WesternCoin
The affiliates of WesternCoin invest in the WNC crypocurrency on the promise of monthly ROIs of up to 45%.
invest $100 to $499 to get up to 45% monthly ROI for 240 days
invest $500 to $999 to get up to 45% monthly ROI for 210 days plus 0.05% bonus
invest $1000 to $4999 to get up to 45% monthly ROI for 180 days plus 0.10% bonus
invest $5000 to $9999 to get up to 45% monthly ROI for 150 days plus 0.2% bonus
invest $10,000 to $49,999 to get up to 45% monthly ROI for 120 days plus 0.25% bonus
invest $50,000 to $99,999 to get up to 45% monthly ROI for 90 days plus 0.3% bonus
invest $100,000 or more to get up to 45% monthly ROI for 60 days plus 0.35% bonus
When maturity period is reached, WesternCoin also pay out the initially invested amount.
Referral commissions are given out on invested funds and ROI payments are made through a unilevel compensation structure.
An affiliate is placed at the top of a unilevel team by a unilevel compensation structure. Every personally recruited affiliate is placed directly under them (level 1):
When any level 1 affiliate recruits fresh affiliates, they are put on level 2 of the original affiliate's unilevel team.
When any level 2 affiliate recruits fresh affiliates, they are put on level 3 and so on down a theoretical infinite number of levels.
The payable unilevel levels are capped at 10 by WesternCoin. The commissions are paid out as follows:
level 1 (personally recruited affiliates): 8% referral commission & 5% ROI commission
level 2: 3% referral commission & 1% ROI commission
level 3: 2% referral commission & 1% ROI commission
level 4: 1% referral commission & 1% ROI commission
levels 5 and 6: 1% referral commission & 0.5% ROI commission
level 7: 1% referral commission & 0.3% ROI commission
level 8: 0.5% referral commission & 0.3% ROI commission
level 9: 0.3% referral commission & 0.2% ROI commission
level 10: 0.2% referral commission & 0.2 % ROI commission
WesternCoin Membership
It is free to be an affiliate member of WesternCoin. However, affiliates must invest in at least $100 worth of WNC to take part in the attached income opportunity.
Winding Up
Again, WesternCoin is an altcoin propped up by Ponzi fraud.
The trick behind WesternCoin is, the affiliates initially invest in premined WNC, which are owned by the admin(s) WesternCoin.
By making this exchange, the WesternCoin admin(s) get real money in exchange for a worthless cryptocurrency.
To lure people, they've included an investment plan, through which they shuffle a percentage of money they get from fresh investors to pay off existing investors.
It is obviously a Ponzi scheme.
WNC is valueless outside of the income opportunity. The only people investing are those eager to participate in the attached Ponzi scheme.
WesternCoin runs their own internal exchange. Through it, WNC can be obtained either directly from the company or from other affiliates of WesternCoin.
Purchased coins are then parked back with the company. It completes the Ponzi ROI circle.
Referral commissions on invested funds along with the ROI payments add an additional pyramid layer to the scheme.
WNC is only tradeable internally at the time of publication of this review. At some point, it might feature on a public exchange (WNC in and of itself is a legitimate cryptocurrency). However, one can only expect a low exchange.
When affiliate recruitment of WesternCoin slows down, new funds entering the scheme will slow down too. Ultimately, WesternCoin will be unable to meet its ROI obligations, prompting a collapse.
Affiliates will be on the losing side and they will be left with a worthless WNC balance.
Unfortunately, by then the anonymous scammers running WesternCoin will have escaped with the loot.
Aaron and Shara What Do You Suggest?
That being said, if you have never marketed online or offline before, finding people could be very difficult for you.
We know when we first started trying to make money online, we failed miserably and we had no idea how to recruit.
That is why, we first started out by learning how to become a good marketers, but you don't have to be a good marketer at all!
We learned how to make money online WITHOUT being great marketers (Click Here To Stay Updated, And To Find Out More about HOW)!
If you don't want to be in a business that requires you to host home parties or call all your friends and recruit your family to buy your stuff no worries.
We will keep you updated where you can build a business online where you don't have to recruit anyone.
Click Here To Check This Out And See What We Mean
You will learn step by step on how to build a profitable business online WITHOUT having to market or recruit anyone else!
Follow Us on Social Media Below (We are a Real People :)):
Subscribe To Our YouTube Channel Here
Thanks,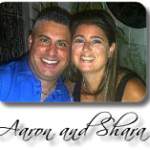 "Results Not Typical" this PROOF of payment doesn't guarantee that you will do the same, but shows you what is possible with some elbow grease and a can do attitude.