Thanks for stopping over to read our Xabo Logistics Review!
Is this Crowdfunded/Sub-Letted Shipping Containers program legit or another scam? Lets take a look and see.
Xabo Logistics Review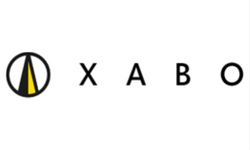 The Xabo Logistics website classifies Sir Harvey Bowen as CEO of the company. It states that:
"Sir Bowen is a graduate economist and Canterbury University Ph.D. His path began in the civil fleet Naval US. Academy, where he was able to successfully get his MBA with a scholarship, worked as vice president of Philips. With the New Year in 2015 after the approval from the Queen of Great Britain, he was awarded the title of knight."
And, if that doesn't sound strange enough, a little research of the 2015 New Year Honors list exposes that no Harvey Bowen was knighted in 2015. There is nothing at all connecting him to Philips either.
Therefore, Harvey Bowen, as characterized on the Xabo Logistics website, doesn't even exist.
A corporate address in Stockport, UK is provided on the Xabo Logistics website. Additional research discloses that this address really belongs to an unrelated chartered accounting firm.
Xabo Logistics was incorporated in the UK on November 2, 2016. Joseph Morgan is listed as the sole Director of the company.
The address provided for Morgan belongs to an unrelated coffee and tea shop. I would suffice to say that Joseph Morgan undoubtedly doesn't exist either.
As I've always said in the past, if an MLM company is not willingly truthful about who is running or owns it, think long and hard about handing over any of your hard-earned money.
Xabo Logistics Product Line
Xabo Logistics has absolutely no retailable products or services whatsoever, with members only capable of marketing Xabo Logistics membership itself.
Xabo Logistics Compensation Plan
The Xabo compensation plan has members invest $10.00 or more in bitcoin on the assurance of an advertised daily ROI of up to 5%. The website reads:
"Xabo Logistics guarantees you an income of 150% profit, streaming into your personal account by regular payments up to 5% a day."
The more a member invests, supposedly the faster the 150% ROI is paid (a ROI of up to 7% per day is advertised).
Referral commissions are available on funds invested by recruited members, paid down 3 levels of recruitment (uni-level):
level 1 (personally recruited members) – 7%
level 2 – 3%
level 3 – 1%
An additional 1% is paid on reinvestment across all 3 offered levels.
Joining Xabo
Xabo Logistics membership is completed by a minimum $10.00 investment.
Xabo Program – Our Conclusion
The story Xabo Logistics has spun to explain their ROI offering is as deceptive as the company details they provide. They say:
"Financial logistics company Xabo has become one of the first crowdfunding sea freight organizations in the market by implementing the idea of subletting free space lots in the cargo containers of the major maritime shipping companies. Thanks to the excellent implementation and experienced staff, we now have a place on the ships from all major companies in the UK and some other countries – official Xabo partners. Our investors can purchase a cargo space, investing almost any amount of money. Today, thousands of lucky, get to know our platform, which can guarantee you a stable income, wisely manage of your investments, and continue do whatever you want in a meantime. Every Xabo platform investor can get up to 150% profit with no need of learning and getting skills in the shipping industry. Simple as that: sign up, invest your money in your personal account and get paid daily!"
Crowdfunding shipping containers? Oh please!
The scammers running Xabo Logistics want you to believe that they buy up empty space on cargo ships, really?
And even if Xabo Logistics were buying up unused space, if the shipping companies themselves can't sell it, who is buying from Xabo Logistics at an even higher rate to cover daily ROIs of up to 7%?
Nobody!
Xabo Logistics is set up with entirely phony info and is run the same as any other Ponzi scheme.
New member money enters Xabo Logistics and is used to pay off existing investors.
When member recruitment dies down, so will new funds entering into the scheme. This will prompt a collapse, at which point the mainstream of Xabo Logistics members will lose money.
Automatic reinvestment will mean that almost all of Xabo Logistics members will believe that they are earning a fortune, when in reality that money does not even really exist. Regrettably, this won't be realized until more has been withdrawn company-wide than invested.
The use of bitcoin also means that the nameless scammers running Xabo Logistics will most likely escape without any repercussions. And, good luck recovering your money from scammers unknown who operating from who knows where.
Aaron and Shara What Do You Suggest?
That being said, if you have never marketed online or offline before, finding people could be very difficult for you.
We know when we first started trying to make money online, we failed miserably and we had no idea how to recruit.
That is why, we first started out by learning how to become a good marketers, but you don't have to be a good marketer at all!
We learned how to make money online WITHOUT being great marketers (Click Here To Stay Updated, And To Find Out More about HOW)!
If you don't want to be in a business that requires you to host home parties or call all your friends and recruit your family to buy your stuff no worries.
We will keep you updated where you can build a business online where you don't have to recruit anyone.
Click Here To Check This Out And See What We Mean
You will learn step by step on how to build a profitable business online WITHOUT having to market or recruit anyone else!
Follow Us on Social Media Below (We are a Real People :)):
Subscribe To Our YouTube Channel Here
Thanks,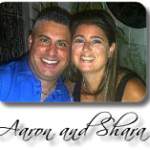 "Results Not Typical" this PROOF of payment doesn't guarantee that you will do the same, but shows you what is possible with some elbow grease and a can do attitude.