Thanks for stopping by to read our Xtreme Coin Review. Is it a good opportunity for you to invest or a bad scam to look out for? Let's find out.
Recently, this business has been getting a great deal of attention.
Truth be told, there is a lot of hype and buzz around individuals pitching it left, right and center.
We have seen many individuals pitching it via social media.
Now let us make it clear, we are NOT promoting this business opportunity as an affiliate or distributor.
Here are some details about this business in our Xtreme Coin Review so you can get the truth!
Is the business genuine or a scam?
Does it deliver on its promises?
So let's begin.
Xtreme Coin Review

There is no information on Xtreme Coin website regarding the ownership of the business.
The domain of Xtreme Coin xtremecoin.com was registered on 30th May 2017, privately.
It is ironic as their site states Xtreme Coin is managed by real people who are accountable and transparent.
Ari Maccabi alleges in a marketing video of Xtreme Coin entitled Xtreme Coin Launch which was published in a YouTube channel of Darren Little that the main owner of Xtreme Coin is the man behind Ingreso Cybernetico.
Ingreso Cybernetico was a scheme introduced in 2014, a matrix cycler ponzi scheme.
The downfall of the Ingreso Cybernetico scheme can be seen in the sharp decline shown by Alexa traffic estimate starting from January this year.
Dwayne Golden was the head of the Ingreso Cybernetico scheme. It is, however, unsure whether Golden is the real owner of the scheme as stated by Ari Maccabi at the time of publication.
If an MLM company refuses to reveal about the ownership o the business, think many times before investing any money in them.
Products of Xtreme Coin
No retail products or services are offered by Xtreme Coin. The affiliates are able to solely market affiliate membership of Xtreme Coin.
An access to world class video training is offered by the affiliate membership of Xtreme Coin.
Compensation plan of Xtreme Coin
The affiliates of Xtreme Coin buy positions in an 8-tier 2 x 2 matrix bitcoin cycle.
An affiliate of Xtreme Coin is put at the top of a matrix by 2 x 2 matrix. It allows 2 positions directly under them who form the first level of the matrix.
A division of the first two positions into another 2 positions forms the second matrix level.
The positions are filled in the matrix as the newly employed and present affiliates buy positions in the cycler.
A cycle is created and commissions are paid out as all the 6 positions in the 2 x 2 matrix are filled.
The cycler tier in which the Xtreme Coin affiliate buys a position determines how much commission is paid out:
Sapphire: investment of 0.05 bitcoin to receive 0.15 bitcoin.
Pearl: investment of 0.1 bitcoin to receive 0.3 bitcoin.
Ruby: investment of 0.25 bitcoin to receive 0.75 bitcoin.
Emerald: investment of 0.5 bitcoin to receive 1.5 bitcoin.
Diamond: investment of 1 bitcoin to receive 3 bitcoin.
Blue Diamond: investment of 4 bitcoin to receive 12 bitcoin.
Xtreme Diamond: investment of 10 bitcoin to receive 30 bitcoin.
The Executive Club membership upgrade costs 0.15 bitcoin yearly.
If an Executive Club affiliate can convince another affiliate to ugrade, 0.05 bitcoin is paid as a recruitment commission.
Xtreme Coin Membership
The membership of Xtreme Coin is tied to the purchase of a single or more cycler positions:
Sapphire: 0.05 bitcoin
Pearl: 0.1 bitcoin
Ruby: 0.25 bitcoin
Emerald: 0.5 bitcoin
Diamond: 1 bitcoin
Blue Diamond: 4 bitcoin
Xtreme Diamond: 10 bitcoin
Summing up
Xtreme coin claims that their affiliates earn triple payouts on all packages through their MLM opportunity.
The problem lies in the fact that same percent of the commission revenue is paid out from succeeding cycler position of the affiliate's purchases. It makes Xtreme Coin a Ponzi scheme.
The tall claims about the triple payouts can be brought down to a simple 300% ROI offer. If you invest in a cycler position and gather enough subsequent investment, they pay out 300% ROI.
Like all other Ponzi schemes, once the recruitment of affiliates slows down, Xtreme Coin will not be able to meet its ROI obligations.
As it is a matrix cycler, this will draw a parallel with slowing down of position cycling and lead to a halt.
A collapse will be triggered at that point and it will result in most of the affiliates of Xtreme Coin losing money.
Aaron and Shara What Do You Suggest?
That being said, if you have never marketed online or offline before, finding people could be very difficult for you.
We know when we first started trying to make money online, we failed miserably and we had no idea how to recruit.
That is why, we first started out by learning how to become a good marketers, but you don't have to be a good marketer at all!
We learned how to make money online WITHOUT being great marketers (Click Here To Stay Updated, And To Find Out More about HOW)!
If you don't want to be in a business that requires you to host home parties or call all your friends and recruit your family to buy your stuff no worries.
We will keep you updated where you can build a business online where you don't have to recruit anyone.
Click Here To Check This Out And See What We Mean
You will learn step by step on how to build a profitable business online WITHOUT having to market or recruit anyone else!
Follow Us on Social Media Below (We are a Real People :)):
Subscribe To Our YouTube Channel Here
Thanks,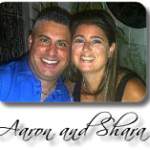 "Results Not Typical" this PROOF of payment doesn't guarantee that you will do the same, but shows you what is possible with some elbow grease and a can do attitude.