Thank you for taking the time to read our Yota Review. Be sure to know every bit about cryptocurrency on our review page. It's very important to be sure on what business you get into.
We both know that money is not something you play with, so take this reading seriously, we want you to do well and make sure a lousy choice doesn't lead to a worse experience.
So, sit back and enjoy the review we've made especially for you and your well being when we learn, every bit of time is well invested. Let's get on with it!
Yota Review
No information is found on the website of Yota concerning the ownership or who runs the business.
yota.biz, the Yota website domain was privately registered on 22nd November, 2016.
The domain registration was last updated most likely when the present owner took possession of it on July 22nd, 2017.
In spite of this, they claim the story of Yota begins in 2013. They proclaim they were among the first ones to use their work experience in financial markets in their country.
Over the years, Yota developed into an advanced, fast-developing and innovative investment company.
As expected, there is no evidence of Yota existing before July, 2017.
In the meantime, all evidence point to Yota managed by Russians and/or based out of Russia.
The Yota domain utilizes Russian name-servers
Testimonials provided on their website are in Russian
Alexa estimate Russia is presently the largest source of traffic (23%) to the Yota website
nicholas_yota is the official Skype support account linked on the website. Whether this points to whoever is managing the company or just a fake account though is not clear.
If an MLM company does not reveal who is running or owns it, think twice before joining and/or investing any money.
Products Owned by Yota
There are no retailable products or services offered by Yota. The affiliates are only able to market Yota affiliate membership itself.
The Compensation Plan of Yota
The affiliates of Yota invest $35 to $2.5 million dollars to receive a daily ROI.
The amount of ROI paid is determined by how much a Yota affiliate invests:
Quick Start: invest $35 to $299 to get a 122.5% ROI after 12 days
Sya: invest $300 to $5999 and to get a 1.8% perpetual daily ROI
Shan: invest $6000 to $19,999 to get a perpetual 2.2% daily ROI
Tsin: invest $20,000 to $69,999 to get a perpetual 2.5% daily ROI
Han: invest $70,000 to $499,999 to get a perpetual 3% daily ROI
Mara: invest $500,000 to $2,500,000 to get a perpetual 3.5% daily ROI
The affiliates of Yota who invest at the Sya and higher levels can ask to withdraw their initially invested amounts.
Yota will return the original amount invested, minus any accrued ROI payments.
Referral Commissions
The referral commissions are paid via a unilevel compensation structure by Yota.
An affiliate is placed at the top of a unilevel team by a unilevel compensation structure. Every personally enlisted affiliate is placed directly under them (level 1).
When any level 1 affiliate employs fresh affiliates, they are put on level 2 of the original affiliate's unilevel team.
When any level 2 affiliate employs fresh affiliates, they are put on level 3 and so on down a theoretical unlimited number of levels.
The payable levels are capped at five by Yota. And commissions are given out as a percentage of ROI payments made to affiliates across these 5 levels:
level 1 (personally recruited affiliates): 7%
level 2: 5%
level 3: 3%
levels 4 and 5: 2%
Yota Membership
It is free to be an affiliate membership of Yota. However, affiliates must invest at least $35 to partake in the attached income opportunity.
Winding Up
At the back of Yota's ROI payments, the trick is an index portfolio, trust management, structured products, and individual investment accounts.
Of course, Yota provide no proof of any of this existing.
Leaving aside that, if Yota's anonymous owner(s) was able to create a daily 3.5% ROI using legitimate means, they won't be wasting their time begging for investment from random people over the internet.
New affiliate investment is the only verifiable source of revenue for Yota. Using this to pay a daily ROI makes it a Ponzi scheme.
Like all other Ponzi schemes, when affiliate recruitment slumps down so too will newly invested funds.
Eventually, Yota will be unable to meet its daily ROI obligations, leading to a collapse.
The calculation behind a Ponzi scheme points out that at any given time, the majority of investors will lose money.
Aaron and Shara What Do You Suggest?
That being said, if you have never marketed online or offline before, finding people could be very difficult for you.
We know when we first started trying to make money online, we failed miserably and we had no idea how to recruit.
That is why, we first started out by learning how to become a good marketers, but you don't have to be a good marketer at all!
We learned how to make money online WITHOUT being great marketers (Click Here To Stay Updated, And To Find Out More about HOW)!
If you don't want to be in a business that requires you to host home parties or call all your friends and recruit your family to buy your stuff no worries.
We will keep you updated where you can build a business online where you don't have to recruit anyone.
Click Here To Check This Out And See What We Mean
You will learn step by step on how to build a profitable business online WITHOUT having to market or recruit anyone else!
Follow Us on Social Media Below (We are a Real People :)):
Subscribe To Our YouTube Channel Here
Thanks,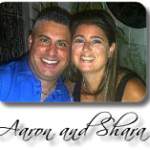 "Results Not Typical" this PROOF of payment doesn't guarantee that you will do the same, but shows you what is possible with some elbow grease and a can do attitude.