Thanks for stopping by to read our Acti Labs review.
You may have noticed that this MLM company is getting a lot of hype and attention these days.
Some friends in Network Marketing might have already approached you about Acti Labs, or you may have seen it on social media.
This review will tell you all the facts about this MLM opportunity.
Is Acti Labs really a legit business?
Is Acti Labs a safe business to join?
Please read below review to find the answers.
Acti Labs Review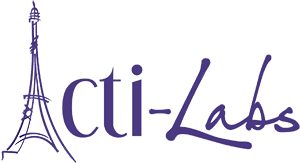 Acti Labs have been making a bit of a name for themselves in the MLM world.
If you aren't familiar, Acti Labs function in the makeup field, skincare, and anti-aging products. These niches are seen to be some of the most successful and profitable out there. Thus, it is sensible as to why Acti Labs is doing what they can to cash in on these markets.
In June of 2011 Acti Labs previously launched under the name of ActiDerm back in France. The company was led by John and Yelena Miller, husband and wife founders. When the company was launched as ActiDerm, the focus was mainly on offering just anti-aging skincare products.
Since that time though, ActiDerm decided to make the push into the US market. Ashleigh Bray seemed to lead the push mostly.
The expansion also launch weight-loss body wraps and makeup items to the product line as well. This expansion caused ActiDerm to transform into Acti Labs, and it's a move that seems to be a result of Acti Labs' tremendous success over in the UK.
Both on YouTube and Vimeo, Ashleigh Bray has done marketing and promoting for Acti Labs and this goes back to the days when Acti Labs was operating under the ActiDerm name.
Along with these videos, there is also evidence that Bray has done a great deal of face-to-face marketing for the company by hosting home parties as well.
Acti Labs Products
Acti Labs offers products for skincare, anti-aging solutions, body wraps, and makeup. Acti-Laboratories manufactures all these products in France. Acti Labs sells them via their sales representatives in both the United Kingdom and the United States.
Acti Labs takes great pride in the fact that all of their products are made using only the finest of ingredients, and this ranges to both their quality and safeness.
The company offers a wide array of products for use by both men and women, and the products being offered included the following –
Cosmeceutical Treatments
Cosmeceutical Creams
Cleans and Purify
Body Care
Body Sculpting Body Wraps
Mineral Makeup
Makeup Brushes
Eye Makeup Powders, Liners, Brow Wax, and Mascara
Lip Glosses
Lip Crayons
Acti Labs made an announcement that they will be bringing things for haircare, dieting, and even customized makeup pallets in addition to all the things that are already currently provided in the near future. There's currently no word on the exact launch date of these new products, but it's still exciting to see that the company is working on bringing more variety to an already impressive product line.
Despite the fact that there isn't anything all that new being offered here, they are all high-quality while still retaining fair price points. That's not something a lot of similar opportunities can say, so it's great to see that that combination is present here with Acti Labs.
Also worth noting here is the fact that none of the company's products are tested on animals, and that they don't contain any sort of harmful chemicals or parabens. Additionally, they are made with 90% of recycled materials.
Acti Labs Compensation Plan
Moving on to the compensation plan, Acti Labs is an opportunity in which direct selling is the name of the game. This means that you're going to need to be comfortable with dealing with people one-on-one in order to see any real form of success, and while that may sound like a turnoff to some of you, that's how these kind of opportunities usually run.
The commissions are given out on a weekly. Several bonuses are given out to provide incentives to increase your sales numbers for both yourself and your downline.
Speaking of your downline, Acti Labs only offers commission rates for downline commissions between 3% and 7%. Considerably those are lower numbers if you compare them to Acti Labs' competition. It means that you're going to have to have a beefy downline with a great deal of activity if you want to see any real money come from it.
The company does provide a fair amount of training materials and resources to help get you started as an affiliate and seller for the company, but I did notice that there's an unfortunate lack of information for digital marketing.
Social media is a giant when it comes to selling, so some more materials over that would have been greatly appreciated.
Joining Acti Labs
To join Acti Labs, you can sign up with or without a starter kit.
The starter kit will cost you some extra cash, and although it isn't necessary, it is recommended that you purchase it if you're serious about being as successful as possible with this opportunity.
Acti Labs Review – Conclusion
Acti Labs is a company with a lot of promise and potential, but also one that's got some roadblocks to overcome.
For starters, it's facing a tremendous amount of competition. The most popular competitors include Jeunesse Global, Limu, Younique, and Nerium  International. Acti Labs needs to prove to the world that they're better than the opportunities being offered by them.
The product line that Acti Labs has strikes a nice combination between both quality and price, and that's definitely a great thing to see. However, the compensation plan earnings aren't quite as high as compared to similar companies, so that's an area that Acti Labs could certainly work on.
Additionally, there's a report that one affiliate for Acti Labs was ridiculed and treated with disrespect for voicing her opinion against the company. The treatment this woman faced is seems to be way out of lines, and it does cause for some concern. However, with there only being one report of something like this, it looks more like a freak incident than anything else.
All-in-all, Acti Labs could prove to be a solid opportunity if you feel like it would be a solid fit for you. Take some time to research the company, see if their vision fits in with yours, and if it does, go ahead and give it a shot.
If you do decide to proceed with Acti Labs, make sure you take the time to learn how to market yourself!
Stay Updated With Exclusive Information About Cryptocurrency
This Will NOT Be Anything We Post Here!
Aaron and Shara What Do You Suggest?
That being said, if you have never marketed online or offline before, finding people could be very difficult for you.
We know when we first started trying to make money online, we failed miserably and we had no idea how to recruit.
That is why, we first started out by learning how to become a good marketers, but you don't have to be a good marketer at all!
We learned how to make money online WITHOUT being great marketers (Click Here To Stay Updated, And To Find Out More about HOW)!
If you don't want to be in a business that requires you to host home parties or call all your friends and recruit your family to buy your stuff no worries.
We will keep you updated where you can build a business online where you don't have to recruit anyone.
Click Here To Check This Out And See What We Mean
You will learn step by step on how to build a profitable business online WITHOUT having to market or recruit anyone else!