Welcome to our Limu Review!
Limu is a multi-level marketing company. It specializes in seaweed-based products. There are claims that they can improve boost energy, health, and aid you lose weight.
There has been some buzz about this company so we decided to investigate what it was all about…
Some say it's a scam while others Limu reviews are saying legit so what is it?
The good news is we are going to walk you through the company, products and compensation plan so you can make the right decision.
Let's dig into this review…
Limu Review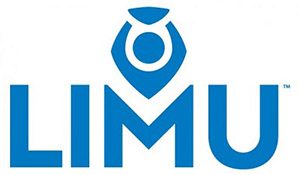 You've probably read about Limu if you've been searching around for direct sales or multi-level marketing companies that seem to be targeted toward younger and health-conscious people looking to start their own business.
They can do so by selling the company's seaweed-based beverages. They are claimed to boost energy, improve health, and to aid users lose weight. The company also claims to aid you attain financial independence through this opportunity.
Is it too good to be true? Read further to find out.
Quick Facts About Limu
They are direct sales company similar to HerbaLife. They specializes in health and fitness products. The products are solely beverages, unlike HerbaLife and claim to be infused with limu moui, Tongan seaweed. The plant that is supernutrient-rich contains high levels of Fucoidan. It is a sulfated polysaccharide and complex carbohydrate that you find only in limu moui. These nutrients naturally provide anti-inflammatory and anti-viral benefits according to Limu.
You can either buy Limu products directly from the company as a customer if you're interested, or you can become a Promoter. If you choose to join as a Promoter, like many other direct sales companies, you'll earn a commission off of each sale you make. You will also earn from sales made by Promoters in your downline.
They host large events every 90 days according to the company. Apart from luxurious vacations and the chance to win a completely paid-for BMW they give away millions of dollars to Promoters.
Stay Updated With Exclusive Information About Cryptocurrency
This Will NOT Be Anything We Post Here!
Limu Products
Limu Original: It is the company's flagship product. It claims to contain 83% pure Tongan limu moui. The beverage does not have sugar, added flavors, or artificial sweeteners. It contains extracts of apples, mangos, pears, and papayas.
Limu Energy: enriched in Fucoidan, the Limu's Blu Frog beverage is an energy drink. It claims to aid you avoid the crash of other similar drinks as it uses all-natural ingredients. The Limu's Blu Frog 2 offers 50% extra energy than the original formula. It contains fewer calories and less sugar.
Limu Lean: It comes with protein-based meal replacement shakes, digestive health cleansers, and appetite controllers.
Limu Pricing
You will not find product prices on the companies website.You have to contact an existing Promoter to estimate prices and to place an order.
Moreover, they don't offer prices for becoming a Promoter. But there is a membership application elsewhere online.
Pricing can range anywhere from $135 to $999 depending on the Promoter pack you choose. The more you spend, the more benefits it appears you'll get. We did another review on another heath based MLM.  You can check that out here.
What are Consumers saying About Limu?
Limu was founded by Gary J. Raser in 2004. It is based out of Lake Mary, FL. With the Better Business Bureau, the company holds an A- rating. It has just two closed complaints over the past 3 years.
Limu Review – Bottom Line
Limu company is basically a direct sales opportunity with a product attached. You will get a commission off of each sale you make. You also get commissioned for each sale made by a Promoter in your downline.
Limu is like other MLM companies including Amway and HerbaLife. You have to buy to become a Promoter. You'll probably encounter an awesome sales presentation, if you attend one of their marketing events. You will be super excited to get out there and find your first customer after it's finished.
But these presentations almost never provide you the full scope of what it really takes to be successful.
There are many previous Promoter reviews that claim that it's really hard to gain traction and begin earning real money if you are not intimately linked to someone who is a top seller already.
Lastly, a lot of concern is there surrounding the company's founder Gary Raser. He previously owned Dynamic Essentials a company that manufactured Royal Tongan Limu, a nearly identical product. But the company ran into some legal trouble with the FDA in 2003. It was because of the deceptive claims about the product's health benefits. It was forced to shut down and was fined $2 million. We just want to make sure that we are putting all the information out there.
Stay Updated With Exclusive Information About Cryptocurrency
This Will NOT Be Anything We Post Here!
Aaron and Shara What Do You Suggest?
That being said, if you have never marketed online or offline before, finding people could be very difficult for you.
We know when we first started trying to make money online, we failed miserably and we had no idea how to recruit.
That is why, we first started out by learning how to become a good marketers, but you don't have to be a good marketer at all!
We learned how to make money online WITHOUT being great marketers (Click Here To Stay Updated, And To Find Out More about HOW)!
If you don't want to be in a business that requires you to host home parties or call all your friends and recruit your family to buy your stuff no worries.
We will keep you updated where you can build a business online where you don't have to recruit anyone.
Click Here To Check This Out And See What We Mean
You will learn step by step on how to build a profitable business online WITHOUT having to market or recruit anyone else!