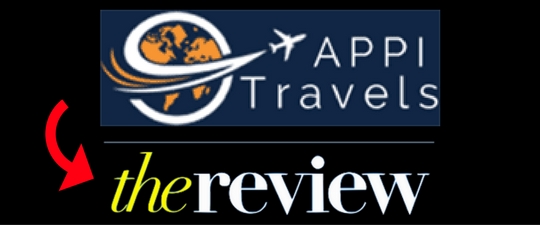 Thanks for reading our Appi Travels Review! It is to our knowledge that Danny Gauthier Moves Into Travel Recruitment.
Lets see if there is any truth to this.
Appi Travels Review
There is absolutely no information whatsoever on the Appi Travels website signifying who owns or runs the business.
The footer of the Appi Travels provides a corporate address in Quebec, Canada.
The Appi Travels website domain, appitravels.com, was privately registered on September 17, 2016.
Additional research discloses Danny Gauthier recognizing himself as owner and CEO of Appi Travels on his LinkedIn profile.
Why this info is not provided on the Appi website is uncertain.
Danny Gauthier initially appeared on my radar early 2012 as the owner of Ultamex.
Ultamex was a chain-recruitment scheme that lasted for around a year before it was rebooted as Wealth Podium.
Wealth Podium was a similar matrix-based recruitment scheme.
Alexa traffic estimates for the Wealth Podium website propose that the opportunity has long-since collapsed, encouraging Gauthier to now launch Appi Travels.
Read on for my complete review of Appi Travels.
Appi Travels Product Line
Appi has absolutely no retailable products or services, with affiliates only capable of marketing Appi Travels affiliate membership itself. This would be a bit different from lets say a health and nutrition company that has a product you can hold in your hand and actually use it to better yourself.
If you're looking for something more tangible you can read my Vasayo Review which is an up and company MLM company.
Together with Appi Travels affiliate membership you will find access to travel discounts through a third-party booking engine.
Appi Travels does not reveal who their third-party travel discount provider is.
Appi Travels Compensation Plan
The website states:
"Our compensation plan ensures that anyone can make a 4 figure income their very first month.  Then turn that into a 5 figure, or even a 6 figure, true residual income."
The Appi Travels compensation plan has affiliates pay either $50.00 or $300.00 for affiliate membership per month.
Commissions are paid when Appi Travel affiliates then recruit others who do the same.
Direct Recruitment Commissions
Appi Travel affiliates are paid a direct recruitment commission for every odd-numbered affiliate they recruit.
recruit an Explorer ($50) affiliate and get paid $25
recruit a Navigator ($300) affiliate and get paid $150
Appi Travel affiliates are also paid a 100% match on recruitment commissions earned by personally recruited affiliates.
Residual Recruitment Commissions
Residual recruitment commissions in Appi Travels are paid through a continuous 1-up compensation assembly. This assembly is tracked through a uni-level team.
A uni-level compensation assembly puts an affiliate at the top of a uni-level team at Appi Travels, with each personally recruited affiliate put directly underneath them (level 1).
If a level 1 affiliate recruits new affiliates, they are the put onto level 2 of the original Appi Travels affiliate's uni-level team.
If a level 2 affiliate recruits new affiliates, they are the put onto level 3 and so on and so forth down a hypothetical endless number of levels.
Every 2nd affiliate recruited into the initial level of the uni-level team is passed up to an Appi Travel affiliate's immediate upline (the affiliate who recruited them).
This is true of the entire uni-level team, with each affiliate passing up commissions earned from every 2nd Appi Travels affiliate recruited.
Appi Travels Residual commissions paid are the same as direct recruitment commissions:
$25 for recruiting an Explorer affiliate and
$150 for recruiting a Navigator affiliate
Travel Points
Both the Explorer and Navigator Appi Travels affiliate memberships produce travel points (250 and 500 points respectively).
Travel points can be put towards purchased travel over the Appi Travels booking engine.
Appi Travels affiliates also receive a 100% match on travel points produced through direct and residual affiliate recruitment (only on passed up affiliates).
Joining This Program
Appi Travels affiliate membership is either $50.00 for Explorer or $300.00 for Navigator.
Note:  These are ongoing monthly fees.
The key difference between these 2 options is bundled travel points.
Appi Travels – Our Conclusion!
Like most MLM travel opportunities, Appi Travel's commissions have nothing at all to do with travel.
Instead, Appi Travel affiliates pay a fee and get paid to recruit others who do the same. Chain-recruitment in MLM constitutes a pyramid scheme.
This is the same as Gauthier's former schemes, Ultamex and Wealth Podium.
As with all recruitment schemes, once recruitment of new affiliates dies down, the system then collapses.
Because this is a monthly-fee based opportunity, this will manifest itself in Appi Travels by way of affiliates at the bottom of the company-wide uni-level team being unable to recruit new affiliates.
And, due to the fact that these affiliates are not earning them, they will stop paying their monthly affiliate fee. This will instantly mean that the affiliates above them stop getting paid.
Ultimately, they too will stop paying their monthly fees and eventually the entire affiliate-base will collapsed.
And the website reads:
"Can I get a refund?"
"A) No Refund Policy."
Not surprising!
And by that time, any Appi Travels affiliates who haven't recruited enough new affiliates to cover their own membership fees, loses out.
Statistically this is certain to be the mainstream of Appi Travels affiliates.
Aaron and Shara What Do You Suggest?
That being said, if you have never marketed online or offline before, finding people could be very difficult for you.
We know when we first started trying to make money online, we failed miserably and we had no idea how to recruit.
That is why, we first started out by learning how to become a good marketers, but you don't have to be a good marketer at all!
We learned how to make money online WITHOUT being great marketers (Click Here To Stay Updated, And To Find Out More about HOW)!
If you don't want to be in a business that requires you to host home parties or call all your friends and recruit your family to buy your stuff no worries.
We will keep you updated where you can build a business online where you don't have to recruit anyone.
Click Here To Check This Out And See What We Mean
You will learn step by step on how to build a profitable business online WITHOUT having to market or recruit anyone else!
Follow Us on Social Media Below (We are a Real People :)):
Subscribe To Our YouTube Channel Here
Thanks,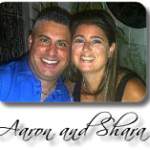 "Results Not Typical" this PROOF of payment doesn't guarantee that you will do the same, but shows you what is possible with some elbow grease and a can do attitude.