Thanks for stopping by to read our Bit4G review.
Looking for a Bit4G Review? You're in the right place. Today we are looking at Bit4G Review and we are going to share our full review. If you're wondering whether it's a scam or a legit company keep reading as we will reveal everything.
Bit4G Review

There is no information on the Bit4G website concerning who owns or runs the business.
Research revealed that the Bit4G website domain was registered as "bit4g.com" on the 11th of October, 2017.
Bit4G was also used as the mentioned owner, and an incomplete address located in London, in the UK was provided.
You will find a corporate address located in London on the company website online.
Detailed research revealed a different company that offers virtual office services was the true owner of that London address. It belonged to Garden Studios.
It is unclear if the company has a physical presence in the UK.
The Products of Bit4G 
Bit4G offers no reatilable services or products for its affiliates or retail customers.
Affiliates who sign up with Bit4G are allowed to market and sell the company affiliate membership.
The Compensation Plan of Bit4G
Affiliates who want to take part in the company compensation plan are needed to sign up and invest into the company.
The affiliates of the company are expected to pay (whoever is managing the business) real funds to receive B4G points.
The affiliates of the company will lend the B4G points to the company for a promoted ROI:
Invest $100 to $1000 to get a ROI of up to 49% for 279 days monthly
Invest $1010 to $5000 to get a ROI of up to 49% plus a guaranteed 0.15% monthly ROI for 219 days monthly
Invest $5010 to $10,000 to get a ROI of up to 49% plus a guaranteed 0.25% monthly ROI for 159 days monthly
Invest $10,010 to $100,000 to get a ROI of up to 49% plus a guaranteed 0.3% monthly ROI for 119 days monthly
A unilevel compensation model is used by the Bit4G to pay out referral commissions to its affiliates.
An affiliate is placed at the top of a unilevel team by the unilevel compensation model. Any of the members that you personally sponsor as an affiliate are put under you on level 1.
If a level 1 affiliate sponsors new affiliates, they are placed on level 2 of the original affiliate's unilevel team.
If a level 2 affiliate sponsors new affiliates, they are placed on level 3, and the level continues in this manner down a continuous hypothetical amount of levels.
The payable unilevels are capped at level 10 by the Bit4G. The company pays out commissions as a percentage of the funds invested among these 10 levels:
Level 1 (personally sponsored affiliates) : 8%
Level 2 : 3%
Level 3 : 2%
Level 4 : 1%
Level 5 : 0.5%
Level 6 : 0.3%
Level 7 : 0.2%
Levels 8 to 10 : 0.1%
Bit4G Membership Cost
To be an affiliate of Bit4G is free. But to fully participate in the business opportunity and the company compensation plan, the affiliates are expected to make a minimum investment of $100.
Verdict on Bit4G
Basing on the research, the Bit4G is not 100% legit.
It makes use of the typical "cryptocurrency lending" business model, known for its scams.
The new affiliates are expected to give the company real money when they sign up. They receive some Bit4G points that have no real value in return.
These points are issued by anonymous staff at Bit4G, with whatever value they actually hold.
The company actually has no value itself. They only truly make money or earn capital when new sponsored affiliates sign up and invest with the company and their points.
The company cites their value is determined by "supply" and "valuation.''
It sounds like the Bit4G company will collapse anytime soon.
The company also boasts of owning supercomputers that trade day and night, technically called 'trading bots.' However, if the company was capable of making millions, they would not share it with randoms over the internet.
Like all other scams, when affiliates stop signing up, the scam will be over.
The Bit4G company will be unable to meet ROI payments.
Aaron and Shara What Do You Suggest?
That being said, if you have never marketed online or offline before, finding people could be very difficult for you.
We know when we first started trying to make money online, we failed miserably and we had no idea how to recruit.
That is why, we first started out by learning how to become a good marketers, but you don't have to be a good marketer at all!
We learned how to make money online WITHOUT being great marketers (Click Here To Stay Updated, And To Find Out More about HOW)!
If you don't want to be in a business that requires you to host home parties or call all your friends and recruit your family to buy your stuff no worries.
We will keep you updated where you can build a business online where you don't have to recruit anyone.
Click Here To Check This Out And See What We Mean
You will learn step by step on how to build a profitable business online WITHOUT having to market or recruit anyone else!
Follow Us on Social Media Below (We are a Real People :)):
Subscribe To Our YouTube Channel Here
Thanks,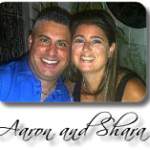 "Results Not Typical" this PROOF of payment doesn't guarantee that you will do the same, but shows you what is possible with some elbow grease and a can do attitude.