Welcome to our Pandex Review!
There has been some buzz about this company so we decided to investigate what it was all about…
Some say it's a scam while others Pandex reviews are saying legit so what is it?
The good news is we are going to walk you through the company, products and compensation plan so you can make the right decision.
Let's dig in this Pandex review…
Pandex Review

No clear information has been provided by Pandex on their website about who owns or runs the business.
pandex.org, the Pandex website domain was initially registered on January 4th, 2016. The registration was recently updated on 19th June which points out that this is when the current owner(s) took possession of it.
The domain owner is listed as Sharleen Lewis, and what appears to be a bogus address in Kingstown, Saint Vincent is listed.
There is no information on Lewis outside of the domain registration strongly suggesting this is also a bogus identity.
The "about company" section of the Pandex website is great.
It mentions andex was created as a subsidiary company in 2001. It merged Osaka and Kyoto Stock Exchanges and began its activity on the leading Japanese stock commodity and financial markets.
A Japanese billionaire, Minoru Mori became the new owner.
The company continued to be a closed joint-stock company and only few were able to gain access to its service as the capital was mainly private and the controlling stake remained with Mori.
The company had been efficiently handling all its responsibilites for 7 years.
As a result of the mortgage crisis of 2008 in the U.S in the international one, Pandex was able to take the vacant places in the exchange business worldwide.
The company has reached the financial turnover of 3 billion 840 million USD within 2008-2009, making Pandex among the biggest exchange players in the world.
Obviously, there's no 3rd-party sources of information to verify any of this.
At present, Pandex claims its run by Marko Milosevic, who's supposedly backed by Hiroshi Mikitani, another Japanese billionaire.
"Pandex Conference," which is a marketing video was uploaded to the official Pandex YouTube channel on November 22nd, 2017.
The man conducting the presentation mentions himself as "Mark" ("Marko") and claims to be the President of Pandex.
The whole conference appears scripted.
As per Alexa rankings, Russia is the top European source of traffic to the Pandex website.
If an MLM company does not reveal who is running or owns it, think long and hard about joining and/or investing any money.
Products of Pandex
There are no retailable products or services offered by Pandex. The affiliates are only able to market Pandex affiliate membership itself.
The Compensation Plan of Pandex
The affiliates of Pandex invest $100 or more to receive an advertised ROI.
SGX : invest $100 or more to get a 17.01% monthly ROI
Lime : invest $500 or more to get a 26.67% monthly ROI
NASDAQ : invest $1000 or more to get a 32.76% monthly ROI
Cryptocurrency : invest $5000 or more to get a 42% monthly ROI
Referral commissions are given out on funds invested by downline affiliates, paid out through a unilevel compensation structure.
An affiliate is placed at the top of a unilevel team by a unilevel compensation structure. Everyone that you personally recruited is placed directly under you (level 1).
When any level 1 affiliate recruits new affiliates, they are placed on level 2 of the original affiliate's unilevel team.
When any level 2 affiliate recruits new affiliates, they are placed on level 3 and so on down a hypothetical endless number of levels.
Referral commissions are capped by Pandex down seven unilevel team levels.
The number of levels a Pandex affiliate earns referral commissions down is determined by how much they have invested:
invest up to $4000 to get 5% on level 1 (personally recruited affiliates), 2% on level 2 and 1% on level 3
invest $4001 to $30,000 to get 6% on level 1, 2% on level 2 and 1% on levels 3 and 4
invest $30,001 to $200,000 to get 7% on level 1, 3% on level 2, 2% on level 3 and 1% on levels 4 and 5
invest $200,001 to $1,500,000 to get 8% on level 1, 6% on level 2, 3% on level 3, 2% on level 4 and 1% on levels 5 and 6
invest $1,500,001 or more to get 9% on level 1, 6% on level 2, 3% on level 3 and 2% on levels 4 to 7
Pandex Membership
It is free to join Pandex.
In order to fully participate in the Pandex income opportunity however requires a minimum $100 investment.
Summing Up
Pandex claims to be a multi-billion dollar company, but there is no proof anywhere that it exists beyond it's own website.
The company is a Ponzi fraud.
Pandex's ROI trick sees it claim to make revenue trading
shares, warrants, bonds, and derivatives on stock and base commodity actives
non-ferrous metals
high-tech stock and
cryptocurrencies
There is no evidence of any trading. The names of its traders given on the Pandex website are also nobodies within their purported respective industries.
The truth about Pandex is the only verifiable source of revenue entering the company is new affiliate investment.
The use of new investment to pay off existing investors makes Pandex a Ponzi scheme.
Like all Ponzi schemes, when affiliate recruitment slows down so too will new revenue entering the company.
Pandex will be unable to meet its ROI obligations, eventually prompting a collapse.
The arithmetic behind a Ponzi scheme shows that when they inevitably collapse, most of investors lose money.
Aaron and Shara What Do You Suggest?
That being said, if you have never marketed online or offline before, finding people could be very difficult for you.
We know when we first started trying to make money online, we failed miserably and we had no idea how to recruit.
That is why, we first started out by learning how to become a good marketers, but you don't have to be a good marketer at all!
We learned how to make money online WITHOUT being great marketers (Click Here To Stay Updated, And To Find Out More about HOW)!
If you don't want to be in a business that requires you to host home parties or call all your friends and recruit your family to buy your stuff no worries.
We will keep you updated where you can build a business online where you don't have to recruit anyone.
Click Here To Check This Out And See What We Mean
You will learn step by step on how to build a profitable business online WITHOUT having to market or recruit anyone else!
Follow Us on Social Media Below (We are a Real People :)):
Subscribe To Our YouTube Channel Here
Thanks,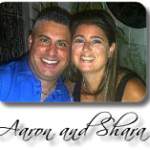 "Results Not Typical" this PROOF of payment doesn't guarantee that you will do the same, but shows you what is possible with some elbow grease and a can do attitude.