Thanks for stopping by to read our Coin Place Review
Is Coin Place is scam or could it be a legit way to make money on the internet?
Lets dig a bit into this company and see what we can find.
Coin Place Review

No information has been provided by Coin Place on their website concerning who owns or runs the business.
They have provided a corporate address in the ACT, Australia. Though this corresponds with an office block, no evidence can be seen of Coin Place operating from the location.
coinplace.trade, the Coin Place website domain was privately registered on 27th September 2017.
As per Alexa estimate, Japan and Russia are the 2 largest sources of traffic to the Coin Place website at present at 38% and 13% respectively.
These percentages highly point out that whoever is running Coin Space is probably based out of one of these countries.
The Coin Place website defaults to Russian and there is existence of an active VKontakte social media profile in Russian. It strongly suggests the owner is from Russia.
An inspection of the official Coin Space Facebook group also shows majority of the members have Russian names. However, the admins are not listed,
If an MLM company does not reveal who is running or owns it, think twice before joining and/or investing any money.
Products of Coin Place
Coin Place does not offer any retailable products or services. The affiliates are only able to market Coin Place affiliate membership itself.
The Compensation Plan of Coin Place
The affiliates of Coin Place invest cryptocurrency to receive advertised returns:
Starter : invest $10 to $500 to get a 110% ROI after 15 days
Medium : invest $25 to $10,000 to get a 6% daily ROI for 20 days (120%)
Investor : invest $50 to $10,000 to get a 5% daily ROI for 30 days (150%)
Referral commissions are paid on funds invested by downline affiliates. They are paid out down 3 levels of recruitment (unilevel):
level 1 (personally recruited affiliates) : 8%
level 2 : 3%
level 3 ; 1%
Coin Place Membership
It is free to be an affiliate member of Coin Place.
In order to fully participate in the Coin Place income opportunity, you will be required to invest a minimum of $10.
Winding Up
The trick behind Coin Place's ROI revenue is trading on cryptocurrency exchanges.
As mentioned on their website, their traders benefit from the cryptocurrency volatility, meaning, they calculate the upcoming rate fluctuations.
In addition to lack of evidence of trading taking place or tied to Coin Place affiliate ROI revenue, this statement also fails the Ponzi logic test.
Coin Place claims that they already have a trading system. Why then are they soliciting funds from randoms over the internet?
A 150% ROI every thirty days translates into 1825% yearly. With compounding the rate is increased even more.
If the anonymous admin(s) operating Coin Place were capable of legitimately and consistently generating that much of a return, they would keep it to themselves and invest their own money.
The truth is that fresh affiliate investment is the sole verifiable source of revenue entering Coin Space.
Using newly invested funds to pay off existing investors makes Coin Space a Ponzi scheme.
Like all Ponzi schemes, once affiliate recruitment slumps down so too will newly invested funds.
Coin Space will be unable to meet its ROI obligations. Ultimately it will lead to a collapse.
The mathematics behind Ponzi schemes guarantees that most of the investors lose money.
Aaron and Shara What Do You Suggest?
That being said, if you have never marketed online or offline before, finding people could be very difficult for you.
We know when we first started trying to make money online, we failed miserably and we had no idea how to recruit.
That is why, we first started out by learning how to become a good marketers, but you don't have to be a good marketer at all!
We learned how to make money online WITHOUT being great marketers (Click Here To Stay Updated, And To Find Out More about HOW)!
If you don't want to be in a business that requires you to host home parties or call all your friends and recruit your family to buy your stuff no worries.
We will keep you updated where you can build a business online where you don't have to recruit anyone.
Click Here To Check This Out And See What We Mean
You will learn step by step on how to build a profitable business online WITHOUT having to market or recruit anyone else!
Follow Us on Social Media Below (We are a Real People :)):
Subscribe To Our YouTube Channel Here
Thanks,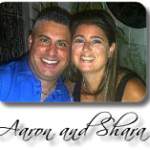 "Results Not Typical" this PROOF of payment doesn't guarantee that you will do the same, but shows you what is possible with some elbow grease and a can do attitude.