Welcome to our Crazy Ad Profits review
There has been some buzz about this Ad-Share platform so we decided to investigate what it was all about…
Some say it's a scam while others Ad Profits reviews are saying legit so what is it?
The good news is we are going to walk you through the company, products and compensation plan so you can make the right decision.
This Crazy Ad Profits review and every other one on this site will help you, so sit back, get your favorite beverage and enjoy it. Learning is nice, but learning to make money is even better! Let's get at it!
Crazy Ad Profits Review

Crazy Ad Profits' website doesn't give any info about who runs the business or whoever owns it for that matter. The website domain – "crazyadprofits.com" – got registered almost a year ago.
We always mention that if an MLM opportunity doesn't say who's in charge or the owner's identity, you have a legitimate reason to doubt the intentions or about handing any money to them.
Crazy Ad Profits Products
Crazy Ad Profits doesn't offer products or services on retail, members can only sell the company's memberships.
After a Crazy Ad Profits member signs up, he receives ad credits that can be used to display advertisements on the website.
Stay Updated With Exclusive Information About Cryptocurrency
This Will NOT Be Anything We Post Here!
Crazy Ad Profits Compensation Plan
Crazy Ad Profits Members can buy Ad Packs and they get paid when their direct recruits get more affiliates to buy those packs.
If you wonder how the commissions work,  here are the Crazy Ad Profits numbers crunched down for you .
A little more than half – 55% – of commission payments can be spent or reinvested into the company
A small portion – 15% – of commission payments HAVE to be reinvested into the company
The remaining share – 30% – of commission payments are available for withdrawal
Each Crazy Ad Profits Ad Pack costs $10, these can also be bought through "Mega Packs":
A $100 investment buys 10 Ad Packs
A $200 investment buys 20 Ad Packs
A $400 investment buys 40 Ad Packs
A $600 investment buys 60 Ad Packs
An $800 investment buys 80 Ad Packs
A $1250 investment buys 125 Ad Packs
A $2500 investment buys 250 Ad Packs
It may seem like the Crazy Ad Profits Mega Packs are straight 1:1 multiplications of the base $10 Ad Pack price, nevertheless, there are some incentives for buying in bulk, we'll explain that later. We reviewed another company that is really similar to this. You can see that review by clicking here.
Every member gets a direct $1 commission per Ad Pack bought by your first two direct recruits.
If anyone of your direct recruits gets left out of your branch – someone else recruits more than two affiliates-, you get paid only 50 cents per Ad Pack.
There's also a recruitment commission that hands out $10 after a member recruits another person.
Residual Commissions
Crazy Ad Profits pays residual commissions through a binary tree structure, this sets a member at the very top of a binary tree. After that, it breaks into two -left and right sides-
Level one of the Crazy Ad Profits binary tree stores two positions. Level two of the tree gets created when these two positions are divided into another two each – four positions in total –
The next levels of the binary tree get made when they're needed, every other level is loaded with twice as many places as the previous level.
Each position in the binary tree is loaded through direct and indirect recruitment. Theoretically, there isn't any limit to how far can a binary tree go.
Crazy Ad Profits can track the Ad Pack purchases on each side of the binary tree. When a member is recruited, it generates thirty points.
After a member of the binary tree buys an Ad Pack, it creates eight points. When the point count gets to sixteen – on both sides of the binary tree-, an $11 "binary block" commission is made.
There's also a "delayed" binary block commission but it has to be unlocked with a key.
Crazy Ad Profits Members can get keys in several ways, the keys determine the amount of commission an affiliate gets from the binary block.
If a member buys an ad pack, it creates a payment key that unlocks a $2 commission.
If a Crazy Ad Profits member hosts the Crazy Ad Profits ads on an external website, he generates ten payment keys each week – those can give a $2 commission if they're used to unlock a binary block –
If a member visits 500 supplied websites, he creates a payment key that unlocks a $12 commission.
When a member purchases Mega Packs he makes bonus keys that increase commissions by $2 of payment keys.
Delayed commissions on Crazy Ad Profits Binary Blocks are given in a 50-day period.
Stay Updated With Exclusive Information About Cryptocurrency
This Will NOT Be Anything We Post Here!
Crazy Ad Profits – Joining In
There's only one kind of membership for the Crazy Ad Profits and it costs $70.
The Final Word on Crazy Ad Profits
Crazy Ad Profits is the kind of business that's launched by persons that lost money in the past in failed scams. Here's what they say about themselves:
"The idea for Crazy Ad Profits came after several experiences we got through with the use of advertising platforms.
As a group, in 2015 and 2016 we entered nine ad-share platforms, all but one had failed in 2017. We anticipate that the remaining one will also fail!
Our losses combined surpassed $35,000!!"
We see here that rather than learning from each loss and escaping that kind of MLM, Crazy Ad Profits anonymous admins look to balance out their losses after they scam other people.
The Crazy Ad Profits compensation is slightly more intricate than the standard ad credit Ponzi. Yet, deep down is still the same.
A member of Crazy Ad Profits invests $10 with a promise of a $13 to $23 ROI. That payment is covered in a mess of blocks and keys that are meant to confuse people, it's ultimately paid out of invested funds.
To make a long story short, if a Crazy Ad Profits member wants his money, he needs to inject more money – into the system that is – to get it.
If you think that seeing ads is some kind of a business, it's not, your time is worth more than that, so those bonuses are fool-grabbers
Meanwhile, on the insides of the company the Crazy Ad Profits admins get to create any number of keys they want, that way they'd get the +30K they've lost in the past.
We've said before, every Ponzi scheme works the same when recruitment slows down, funding slows down as well.
After recruitment slows down, so will the purchase of Ad packs and payment keys. Eventually, it'll come the time when getting new keys isn't profitable anymore, when that happens, Crazy Ad Profits will collapse.
The only ones that'd get some money are the admins and initial investors. I'd really keep my money away from this one and be warned for the future.
Stay Updated With Exclusive Information About Cryptocurrency
This Will NOT Be Anything We Post Here!
Aaron and Shara What Do You Suggest?
That being said, if you have never marketed online or offline before, finding people could be very difficult for you.
We know when we first started trying to make money online, we failed miserably and we had no idea how to recruit.
That is why, we first started out by learning how to become a good marketers, but you don't have to be a good marketer at all!
We learned how to make money online WITHOUT being great marketers (Click Here To Stay Updated, And To Find Out More about HOW)!
If you don't want to be in a business that requires you to host home parties or call all your friends and recruit your family to buy your stuff no worries.
We will keep you updated where you can build a business online where you don't have to recruit anyone.
Click Here To Check This Out And See What We Mean
You will learn step by step on how to build a profitable business online WITHOUT having to market or recruit anyone else!
Follow Us on Social Media Below (We are a Real People :)):
Subscribe To Our YouTube Channel Here
Thanks,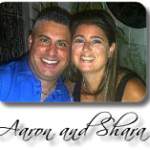 "Results Not Typical" this PROOF of payment doesn't guarantee that you will do the same, but shows you what is possible with some elbow grease and a can do attitude.