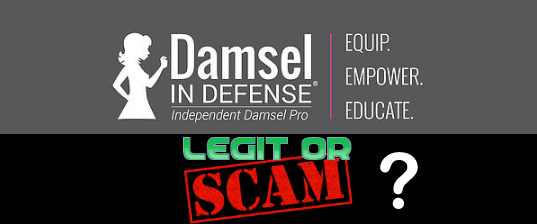 Hello everyone, here is our exclusive Damsel In Defense Review!
Damsel In Defense is a company that was launched back in 2011 and its main purpose is to offer women the tools and knowledge they need in order to better protect themselves.
In Network marketing the most common products are usually health and nutrition products that you can consume.
To read about an actual health and wellness company read here Vasayo Review.
Damsel In Defense offers high quality personal protection tools that are designed in order to help a woman boost her safety and confidence.
Let's face it, the current day can be a hard time to live in for women. Many locations are dangerous which is why you have to do all in your power in order to get the best results and access the right approach.
The main benefit you can obtain here is surely personal protection and the company does tend to deliver a very good experience in this regard.
Damsel In Defense Review – Creators
There are two co-founders named Bethany Hughes which is CSO and Mandy Lin which is CMO.
Bob Hipple serves as the CEO here. Hipple is known as a keynote speaker, distributor and business consultant but he also has quite a lot of experience as a company executive as well.
Damsel In Defense – Brands
Damsel In Defense has multiple brands which means that they do focus on specific offerings and multiple people that might need a variety of tools and services.
They deliver personal protection products but at the same time you also receive family education products, concealment products or digital protection.
The entire Damsel In Defense brand range is diverse and it does show the entire set of tools and how much help you can get from them.
Mission and commitment
Just like any other company focused on personal defense, the main mission of Damsel In Defense is to help women empower themselves and remove the fear that they usually have.
Being better protected and having the right gear is the first step but going from there you can get an amazing set of results that you will appreciate.
Damsel In Defense is also fully committed to making it a lot easier for women to obtain the best results on the market.
While there are many personal defense products and experiences on the market, Damsel In Defense is one of the few that work seamlessly and the company does want to make sure that everyone is safe no matter their sex or age.
After all, life is more important than anything else so this approach offers you that exact set of rewards you might expect.
Damsel In Defense Reviews – Product Line
Damsel In Defense does operate in the MLM niche of personal protection and they do have a large catalog of products that are obviously focused on the idea of delivering stellar personal protection right from the start.
Some of the products that you can purchase from Damsel In Defense include door alarms, keychain sized striking tools, handheld striking tools, whistle bracelets, pepper spray, stun guns as well as a digital protection plan.
The digital protection plan is focused on your online security. While the main focus is physical security for women, Damsel In Defense does touch on the need of online security for women as well.
That's why Damsel In Defense created an online system dedicated to women and whose main purpose is to deliver high standard results and a very good value with a very small investment.
They also seem to offer some other types of products on the store as well which include breakdown kits, a spraycan themed safe, safety signs and many others.
This is definitely an interesting approach and you do obtain a very good value from using their services which is a plus to say the least.
Damsel In Defense – Compensation Plan
Since this is a MLM company, you do want to get a good compensation plan. Their plan is actually a decent one and there's quite a bit of value to be had here.
They do a very good job at offering good money to the affiliates and while the value does suffer a little bit overall you will see that Damsel In Defense does provide you with a very good value.
That's one of the things that make the company provide great results and you should totally consider using their services if you want personal protection for women.
Damsel In Defense – Support
Damsel In Defense has a support line and they are very responsive. In fact, they do reply really fast and that on its own shows the great value that you can obtain from them.
Working with Damsel In Defense is great and you are bound to appreciate the great experience found on the site.
The response time is around 10-15 minutes or so which is very good and the fact that they do bring in good resolutions to your issues is what matters the most in the end.
Damsel In Defense – Legit Or Scam?
Damsel In Defense is one of the MLM systems that can be quite peculiar at first. The idea of selling weapons via a MLM might seem strange for some and the reason is very easy to understand.
However, just because it might seem like that at first it doesn't mean that you can't earn a lot. In fact, you can earn quite a bit with this company and that's what makes it so good in the first place.
The MLM opportunity presented by Damsel In Defense is a very good one and since many women are trying to purchase defense products you are bound to make some good money if you use Damsel In Defense's system.
They do seem to pay out very often so it might be a great idea to check out their system. The fact that Damsel In Defense has a communicative and professional staff is great.
Damsel In Defense – Conclusion
Also, their CEO is well known in the online world so that does offer quite a bit of credibility to the entire system as well.
Sure, that might not be enough for some but it does show a lot of professionalism and quality as a whole.
If you do want to work with a defense system based MLM, this is a great option and it can bring you nice money if you approach it properly!
Aaron and Shara What Do You Suggest?
That being said, if you have never marketed online or offline before, finding people could be very difficult for you.
We know when we first started trying to make money online, we failed miserably and we had no idea how to recruit.
That is why, we first started out by learning how to become a good marketers, but you don't have to be a good marketer at all!
We learned how to make money online WITHOUT being great marketers (Click Here To Stay Updated, And To Find Out More about HOW)!
If you don't want to be in a business that requires you to host home parties or call all your friends and recruit your family to buy your stuff no worries.
We will keep you updated where you can build a business online where you don't have to recruit anyone.
Click Here To Check This Out And See What We Mean
You will learn step by step on how to build a profitable business online WITHOUT having to market or recruit anyone else!
Follow Us on Social Media Below (We are a Real People :)):
Subscribe To Our YouTube Channel Here
Thanks,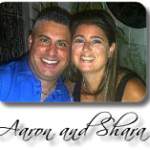 "Results Not Typical" this PROOF of payment doesn't guarantee that you will do the same, but shows you what is possible with some elbow grease and a can do attitude.