Welome to our EthTrade review.
In the last few weeks, EthTrade has been getting a lot of attention in the network marketing circles.
With all this hype, you must have had some of your friends trying to sell EthTrade in your social media feeds.
This EthTrade Review will offer all the information about this company in order for you to make a decision about joining EthTrade.
Is EthTrade legit or a scam?
Will it be able to deliver on it's promises to you?
Please keep reading to find out what you need to know.
EthTrade Review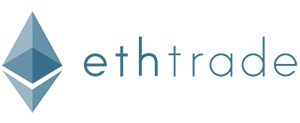 EthTrade is a fresh investment opportunity. It involves affiliates investing amounts with the promise of a variety of ROI's. The EthTrade company website was registered in February of 2016, but kept all registration details set to private. The site itself fails to mention anything about who owns or runs the company.
The majority of web traffic that visits EthTrade originates in the US, but videos uploaded to the official youtube account would suggest that the company is being run from either Russia or China (which happen to be the second and third largest sources of traffic). The site seems to be full of misdirection, with some elements pointing towards an address in Hong Kong. It is for a company that sells mailing addresses. Though, so is only a front and gives out no further clues as to who is operating EthTrade or where from.
MLM companies that offer legitimate opportunities will be open and transparent about their corporate setup so potential investors can fully research the proposition before investing. The secretive companies like EthTrade should be approached vigilantly because it can be an indication that things aren't completely above board.
Stay Updated With Exclusive Information About Cryptocurrency
This Will NOT Be Anything We Post Here!
EthTrade Products
There are no products or services offered by EthTrade for sale to retail customers. The affiliates are rewarded by the compensation plan for their ability to enlist new members into the company.
The core premise of the EthTrade compensation plan is that affiliates invest an amount between $10 and $30,000 with the promise of a monthly ROI that can be up to 25%.
There are limits on when EthTrade affiliates can withdraw funds from their accounts, which if not followed, can incur penalty charges. The investment rules are as follows:
Withdrawing funds within 60 days of making an investment results in a charge of between 15% and 30% of the amount invested.
There are weekly investment and withdrawal limits. These vary depending on how much an affiliate has already invested and the total that has been invested by other affiliates that they have directly recruited
Affiliates can earn an ROI of up to 30% per month by investing between $5000 and $100,000, but these ROI's must be kept in the EthTrade account for at least 180 days. Otherwise, a charge of up to 85% of invested funds will be asked.
Referral Commissions
EthTrade calculates referral commissions based upon a unilevel compensation model. This is made by putting you, as a new affiliate, in a position at the top of the structure. Every new EthTrade affiliate that you recruit is put in a position directly beneath you to form the first level. Everyone recruited by those on the first level is put in a position directly beneath whoever recruited them, and this forms the second level. The process goes on and in theory can go on for an unlimited number of levels though EthTrade just pays out commission on the first 5.
The commission level depends on how highly ranked an affiliate you are and ranges between 1% and 10% of ROI payouts to those in the first 5 levels of the unilevel structure.
Co-founder+ Bonus
The top affiliate level that requires you to have generated at least $1,000,000 in downline investment is called Co-founder+. Affiliates at this rank Receive a commission of $3000 for every $100,000 that is invested within their downline.
Cost of Joining EthTrade
There is no charge to become an affiliate member with EthTrade. You are, however, required to make an initial investment of between $10 and $30,000 to be able to take part in the compensation plan on offer.
Stay Updated With Exclusive Information About Cryptocurrency
This Will NOT Be Anything We Post Here!
EthTrade Review – Conclusion
Since there are no products to sell for income generation, the query is how EthTrade are managing to produce the required amounts to pay the ROI's. They say that they are funding this by trading in cryptocurrencies,
They state, the company's traders function with the currency pairs. They offer an increase in your initial investment of up to 25% on a monthly basis using out financial management service.
One will see the results immediately after you register an account. It requires no investment.
They only use the most experienced asset managers, examined professional traders and give out detailed financial reports on the status of your assets.
It is unrealistic to think admins of EthTrade can generate returns of 30% monthly to pay the promised ROI. If it were possible to make that kind of return, all they would need to do is take a small loan and they would have made a huge amount within a short space of time without needing to set up an MLM company. There's simply no evidence at all that they are managing to generate any funds to sustain the promised returns, with the only tangible source of revenue for the company that comes from the investments made by affiliates.
The problem is, EthTrade is just paying the ROI's from funds that have been invested by affiliates. If they are doing this, then it is a blatant Ponzi scheme that is completely unsustainable. if you were looking for a really good trading software, we did a review on one here.
Add this problem to the other part of the compensation plan that encourages the mass recruitment of new affiliates, and you have a company structure that is doomed to fail and cause a lot of people to lose their money. While new recruits keep joining, they will be able to sustain the payouts. When recruitment hits the inevitable wall, though, these payments will cease and the company will collapse. At this point, anyone who hasn't made their money back will lose out- a position that the vast majority of members will find themselves in.
Cryptocurrency opportunities are not always bad news, but as you continue your journey to make money online  just be careful.
Though EthTrade may offer attractive headline figures, they won't be able to keep to them. The secrecy of the corporate structure is suspicious to say the least and in itself should be enough to question the validity of the proposition.
We really hope you have gained value from our EthTrade Review.
Stay Updated With Exclusive Information About Cryptocurrency
This Will NOT Be Anything We Post Here!
Aaron and Shara What Do You Suggest?
That being said, if you have never marketed online or offline before, finding people could be very difficult for you.
We know when we first started trying to make money online, we failed miserably and we had no idea how to recruit.
That is why, we first started out by learning how to become a good marketers, but you don't have to be a good marketer at all!
We learned how to make money online WITHOUT being great marketers (Click Here To Stay Updated, And To Find Out More about HOW)!
If you don't want to be in a business that requires you to host home parties or call all your friends and recruit your family to buy your stuff no worries.
We will keep you updated where you can build a business online where you don't have to recruit anyone.
Click Here To Check This Out And See What We Mean
You will learn step by step on how to build a profitable business online WITHOUT having to market or recruit anyone else!