Looking for a Evolution Travel Review? You're in the right place. Today we are looking at Evolution Travel and we are going to share our full review. If you're wondering whether it's a scam or a legit MLM company keep reading as we will reveal everything. Also we are not  affiliates for Evolution Travel Review so you can expect and honest review and not just another sales pitch like other reviews do!
Evolution Travel Review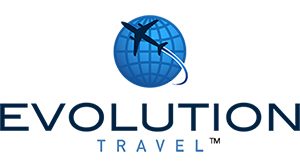 Evolution Travel is based out of Las Vegas. They work with Archer Travel Service, Inc.  that is located in California. Both the founders of Evolution Travel and Archer Travel Service operate under the MLM business model. They are technically in partnership together.
Evolution Travel aims to offer special deals on travel packages and joining the business opportunity to make some extra money. Or to make a fulltime gig out of it if it all goes well.
It was introduced in 2015. Evolution Travel works wholly as a travel agency that is cloud-based. Since 1952, Archer Travel Service has been in business. Evolution Travel operates in several countries worldwide.  There is not much information provided on the website concerning its business, products and opportunity if you don't sign up as a paying member.
The Travel Partners
Evolution Travel and Archer Travel Service have partnered with a number of chief vendors in the world to assist their travel packages and deals. Their travel partners include:
Carnival Cruises
Disney
Royal Caribbean Cruises
Southwest Vacations
Universal Orlando
United Vacations
Sandals
Beaches
And several others
Stay Updated With Exclusive Information About Cryptocurrency
This Will NOT Be Anything We Post Here!
The Evolution Travel Business Opportunity
Evolution Travel is not really selling any products. They offer an opportunity to be your own virtual travel agent. You can get discounts from all the travel partners Evolution have partnered with. You also make money by booking packages for others once you recruit them. We did another review on another Travel MLM Company, you can see that review here.
The business opportunity is advertised by Evolution Travel as a means for travel lovers to earn money from something they love.
Experience isn't necessary
Home-based business
Free training
You actually have to pay to join Evolution Travel even though they say free training. You also have to pay a rather expensive monthly fee to be eligible to run your virtual travel agency business with Evolution Travel.
This is what you get when you join the business of Evolution Travel:
90% commissions
Your own website
Direct access to travel vendors
Training
Residual income
Discounts off your own travel and entertainment
Tax benefits and perks
Evolution Travel Compensation Plan
It is a multi level marketing business. However, you're not really marketing any products. Instead, you get deals for yourself and hook up deals for others by employing them into the Evolution Travel business.
You begin your MLM travel business with Evolution Travel as a consultant. However, there are numerous levels you can aim to earn more money.
Consultant: Enrollment in the business
Executive Consultant: Sold 3 PTA Packages
Bronze Consultant: Sold 6 PTA Packages
Silver Consultant: Sold 9 PTA Packages
Gold Consultant: Sold 15 PTA Packages, has signed up 3 Silver Consultants and have at least 3 downlines
Platinum Consultant: Have at least 300 active packages in your organization
Professional Travel Agent Package (PTA)
You earn different levels of commissions and bonuses as you progress like in a typical MLM compensation plan. You also get the opportunity for residual income streams.
Note that it is all based on MLM. It is not even actually taking part in retail sales. Many fail in any MLM venture.
Target Audience
It is aimed at those who love traveling. The benefits include insider information and discounts on several travel packages and entertainment. Several people are seeking some other income opportunities and MLM is appealing as the business is already established. You don't have to start something from the scratch.
Pros
Rather than yet another MLM selling health and wellness products, it is in the travel industry
The set up process is an interesting concept
Archer Travel, its business partner has been in business for over 60 years
Cons
There isn't much information on this company
The reviews seem to be written by Evolution Travel consultants
Evolution Travel was introduced only in 2015
As a travel agent of this company, there is no retail selling. You have to recruit into your downline to allow people to get discounts on travel 
Cost of Evolution Travel
You have to pay $30 to join up as a consultant. Next, you are asked to pay a monthly administration fee of $69.95. There is a basic website to assist with your recruitment. However, you can't sell travel deals.
Is Evolution Travel a Scam?
The online reviews are by members of Evolution Travel who are trying to recruit people.
While by becoming a member, there may perhaps be some good travel deals; you have to pay the monthly fees. The company offers no products of its own. It is really working as an affiliate of all the travel vendors that it has teamed up with.
Stay Updated With Exclusive Information About Cryptocurrency
This Will NOT Be Anything We Post Here!
Aaron and Shara What Do You Suggest?
That being said, if you have never marketed online or offline before, finding people could be very difficult for you.
We know when we first started trying to make money online, we failed miserably and we had no idea how to recruit.
That is why, we first started out by learning how to become a good marketers, but you don't have to be a good marketer at all!
We learned how to make money online WITHOUT being great marketers (Click Here To Stay Updated, And To Find Out More about HOW)!
If you don't want to be in a business that requires you to host home parties or call all your friends and recruit your family to buy your stuff no worries.
We will keep you updated where you can build a business online where you don't have to recruit anyone.
Click Here To Check This Out And See What We Mean
You will learn step by step on how to build a profitable business online WITHOUT having to market or recruit anyone else!