Welcome to our Forever Living Review!
Forever Living also known as FLP is an MLM company. It sells health and wellness products. The products mainly contain Aloe Vera.
There has been some buzz about this company so we decided to investigate what it was all about…
Some say it's a scam while others Forever Living reviews are saying legit MLM company so what is it?
The good news is we are going to walk you through the company, products and compensation plan so you can make the right decision.
Let's dig into this unbiased review…
Forever Living Review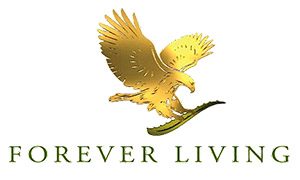 People appear to be satisfied with the quality of what they receive from a product perspective, although it's a bit costly. There seems to be less focus on recruiting in Forever Living than other MLMs from an opportunity perspective.
Nevertheless, there are several complaints across quite a lot of websites and reviews of Forever Living. People are irritated at being worried about family members who are in too deep into believing that Aloe Vera is a cure all and being bothered by distributors.
Forever Living Products
Since 1978 FLP has been around. The whole time Forever Living has been directed by the same guy, Rex Maughan.
It's hard to hide the real reviews from unsatisfied customers though fake reviews from distributors are common. You can check Amazon and other retailers to perceive what people are saying about Forever Living products.
Actually there were not many negative reviews of the drink and Forever Living skin products. The majority of the complaints were about the taste of the drinks and price. A few complaints is that the skin products and the drink are marketed as natural but they contain plenty of unnatural ingredients. Perhaps they are the most relevant reviews.
They also do not talk about any risks of ingesting the pulp of this plant, namely diarrhea. Perhaps that's why people are shedding weight.
Some particularly positive reviews of the Forever Living products are found for:
Aloe vera lotion
Eye cream
Shampoo
Sun screen
Many people go crazy about super foods and cure-alls. It sounds pretty much like aloe can cure cancer if you read the Forever Living website. However there is a group of equally crazy people who claims that essential oils, coconut oil, enzymes, and gandoerma can cure cancer.
These are all products sold by MLM companies. You will find videos, reviews, and blogs all describing the amazing results of weight loss, clarity, muscle gain, clearing acne, reducing eczema, and so on.
However, a lot of losing weight more often than not depends on the daily routines of the people, eating habits, etc.
Below are some other Forever Living products in their lineup
Weight loss
Skin Care
Personal Care (soap, sanitizer, detergent, shampoo, etc)
Bee Products
Aloe Vera Drinks
Forever Fit
Vital 5 (combo packs of weight loss stuff)
Stay Updated With Exclusive Information About Cryptocurrency
This Will NOT Be Anything We Post Here!
Forever Living Opportunity Breakdown
There are 2 totally different sides to the story on the Forever Living income opportunity.
At first glance, you will see that to be a Forever Living affiliate they did not charge membership fee, monthly fee, and there were no obligations to purchase. It was listed directly on the Forever Living website.
Moreover, there was a great video explaining the breakdown of how making money works in Forever Living though they didn't make it easy to find. A lot of of the incentives revolve around product sales. Since Forever Living is MLM, there are bonuses linked to enlisting distributors and having those folks make sales and recruit.
Forever Living Highlights
advanced based on total volume sales in 2-month period
never relapse to lower level after advancement
to achieve volume needed for advancement groups can work together
a portion of your volume needs to be personal purchases, meaning, there are fees involved. To advance to the assistant supervisor level you have to purchase the Touch of Forever combo pack that costs $400.
You also get a Forever Living retail website, which should be the primary way that you market your products. Putting your stuff online and having customers come to you is the way to go since no one likes to attend MLM parties or get cold called.
The greatest means to grow any business is with a website and online presence.
Are you becoming the Annoying Aloe Person?
A lot of people talk about their Forever Living experience with family members essentially changing into a new person and that they can't get enough aloe in their lives.
In case you have a friend who tells you about the Forever Living products and you can afford the price, you can give it a try. In case your friends recruit you to be a Forever Living distributor, be careful. You may become the next annoying aloe person.
Forever Living Review – Getting Your Business Online
If you love aloe, it is great. If you also love researching natural products or health and wellness, that's awesome too. Except unless you want to become that person who is always hunting for new recruits, you need to link with an online audience who cares about what you are promoting.
Beginning an online business is not merely having a YouTube channel that proclaims the love for the product and that it works. You must have a website, and you have to get traffic to it. You require a platform to talk to your audience.
It's important to own your own website to grow your business whatever type of Forever Living product you decide to promote.
Parties only work for those who have a network of friends with cash in their pockets. Network marketing only works for those whose friends are interested in joining business opportunities.
You can reach the entire world with a Forever Living website. You can only promote great products to people interested in what you have to say. Moreover, you open ways to numerous streams of revenue like paid advertising, affiliate sales, ad click revenue, and even selling your own digital products.
Stay Updated With Exclusive Information About Cryptocurrency
This Will NOT Be Anything We Post Here!
Aaron and Shara What Do You Suggest?
That being said, if you have never marketed online or offline before, finding people could be very difficult for you.
We know when we first started trying to make money online, we failed miserably and we had no idea how to recruit.
That is why, we first started out by learning how to become a good marketers, but you don't have to be a good marketer at all!
We learned how to make money online WITHOUT being great marketers (Click Here To Stay Updated, And To Find Out More about HOW)!
If you don't want to be in a business that requires you to host home parties or call all your friends and recruit your family to buy your stuff no worries.
We will keep you updated where you can build a business online where you don't have to recruit anyone.
Click Here To Check This Out And See What We Mean
You will learn step by step on how to build a profitable business online WITHOUT having to market or recruit anyone else!