Internet marketing through blogs is a key factor… for the newbie affiliate marketer. Blogs play a very important part in internet marketing.
Don't Equate Blogs With Websites.
There is a huge difference between a blog and a website… A regular website is static, as it is rarely updated. Although it may  be updated occasionally… it does not have the regularity of the blog. Most of the content that is on a website usually remains the same.
However, a blog changes constantly, not only on a daily basis… but from hour to hour. Blogs have a permanent web address just like a website. They are different because they are interactive and dynamic. As the individual views of the blogger are involved… it's more personal than the content on a website. The person maintaining the blog keeps a constant conversation with the reader. The reader feels connected to the blogger and they feel more in touch with the blog.
This is the " USP " of a successful blog.
The more active the blogger is, the more readership the blog attracts.
Avid travelers maintain great travel diary blogs, which becomes a very interesting read for people bitten by the travel bug. Teenagers have blogs to vent out their emotions, where they can blurt out just about anything. This helps them keep them connected to their friends. The food blogs are a big hit, as they explore the culinary skills of the food loving bloggers.
Consolidate your internet marketing through blogs, and establish that special connection with your readers. However, avoid these blogging mistakes.
Blogging And Internet Marketing.
Savvy marketers have discovered that blogging is one of the best Internet marketing methods which costs them nothing. Blogging for your internet marketing business is a surefire way to boost the visibility of your products and services.
Mentioned below are few tips to…
Boost your internet marketing through blogs.
Keep your readers or customers abreast on your website's changes. Your new affiliate products and product reviews can be introduced through your blog.
Keep track of your business objectives and plans through open writing. That is to say, your opinions, and reviews on specific services or products that are related to your business. As, publishing is a very easy process with blogging.
Include links that will fetch back links and subsequently improve your ranking on search engines. This could be done by putting well-written articles on your blog. Affiliate links could also be included on your blog to earn extra income.
Collect responses and comments from your blog readers. An affiliate marketer can learn and improve their products and services, through the feedback from their readers.
Connect easily with the other bloggers. When other bloggers notice that you have a good blog, they will bookmark your blog. This will automatically generate a back link to your blog.
Related Posts.
Best
Follow Us on Social Media Below (We are a Real People :)):
Subscribe To Our YouTube Channel Here
Thanks!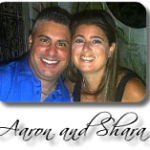 Let us help you expand your Internet marketing through blogs.