We make a living out of blogging… In other words, my wife and I are avid bloggers!
However, in all likelihood, you may not have heard about my blog. The traffic that my blog generates is not something phenomenal, but could be a lot better. Our eventual aim is it to be listed in the top 500 blogs in the nation and at the same time generate a decent income. It is also a full time job for both of us. We have a couple of part-time employees and a few advertisers, and yet, we generate more money than while we were working!
It is no hidden fact that most of our readers are from the United States although, we are in the process of expanding. We are targeting marketers and readers globally, and the results are just beginning to show. When readers visit our blog, they are encouraged to take up online marketing and other methods to make money online. Nearly most of the content, if not all is targeted towards our readers.
The global blogging scenario is more or less reached a saturation point. The internet is active than never before and with the onset of mobile, access to the net and blogs has become extraordinarily easy. It is not impossible to build a popular albeit prosperous blog. However, it is hard to find that particular niche given the number of blogs, now in the net.
Let me be HONEST, it is even more difficult to make a living out of blogging. Although there are still some voids left for creative bloggers, the difficulty is finding them.
Funnily, it was when I took a break from my regular job that made me try online marketing and blogging. It was mere curiosity, more for fun. We had read about it and as the job market was shaky, we thought of making a living out of blogging. We decided to focus on the online marketing and blogging niche. We gradually started making some money in this area, which, slowly increased with time. We then decided to mentor people and guide them on how to make money online.
When we first began blogging, we knew there were many people out there, curious about internet marketing and blogging. Their knowledge on the subject was limited and were curious to make a living out of blogging. We initially relied on Google to source out ideas, and methods that could be useful for readers. We gradually included our own ideas and experiences and we had traffic!
Initially, we only had a few of our friends and relatives as our only readers, which gradually increased. Ad these readers were unique visitors, commenting on our posts, traffic slowly grew. We tweaked our content, added some images, did some SEO, and voila, there was a surge in traffic.
After the initial six months, we realized that, if we had good content couple with some affiliate reviews, we could generate some income. Honestly, we did not know how much we could make, but it was our only job then, so we decided to go head in first.
Initially, we didn't want to market the site and blog. We planned not to give out advertising spots, until we had the market and readers to support it. This meant that we had to work from our savings for about six to eight months. It was obviously tough to be work so hard without making anything in return. However, we were gaining tremendous satisfaction from what we were doing, added to the fact that we were gradually gaining unique readers.
After going on with a low income for a couple of years, things turned a bit better, After the initial grind, some stupid mistakes, some trial and errors, and some hard lessons, and a lot of tears , we were on our way.
We finally began to make a living out of blogging! Most, of all we are still growing!
Let me warn you from the start itself that it will not be easy. Nevertheless, the satisfaction you get after the first check, and the second is worth the wait. Mentioned below are few steps to get your started in the right direction!
Steps To Start A Blog.
Make A Living Out Of Blogging… Finding Your Niche.
The idea of a profitable niche is one of the biggest paradoxes. In other words, it can either be one of the most difficult part or stupidly easy things to do online. Affiliate marketers swear that key to success online is good niche. To select the ideal profitable niche, go for a product that you like and love to discuss with friends and others. Your affinity with the niche product will depend a lot, on how successful your affiliate marketing campaign will be. However, if you like all your niches, go with your enthusiasm. For more information on finding a profitable niche, CLICK HERE..
Make A Living Out Of Blogging… Connect With People.
Connecting with people is essential, when you decide to make a living out of blogging. It is also important that your niche be targeted towards your readers, so that you connect with them. Find and connect with people from both the local and online communities, particularly with those who have a good social media following. Providing free advertising to people who are well connected will also bring you traffic.
Make A Living Out Of Blogging… Know Your Audience.
Every point or idea in your blog should be thought out from your readers' perspective. It should intrigue them and interest them. For example, we know that our readers want information on making money online and various forms of internet marketing etc. Therefore, we make it certain that this stays as the core of our blog. We change topics often so that our readers identify and connect with us.
If you start receiving comments on all topics that you write, then you truly are on your way to building a successful blog. Make sure to respond to each comment personally. This will go a long way in connecting you with your readers.
Make A Living Out Of Blogging… Figuring The Google Search Engine.
Search engine optimization, otherwise known as SEO, is the most important technique for a blogger. It will help you gain a huge number of readers through particular algorithms. Assume that you have a blog in Phoenix that targets young kids. You would want your blog to come on top, when someone from Phoenix does a Google search for "places to go to in Phoenix with kids." So, SEO is sort of techie stuff, but its patterns and algorithms keep changing. Nonetheless, it is worth mastering.
Make A Living Out Of Blogging… Being Flexible With Your Content.
Where you live is irrelevant to a blogger, unless their content is targeted to local buyers or people. You can live anywhere. You can virtually be anywhere and blog according to the perception of your readers' needs.
It is not blogging about how you made your first million, how you got your new car or your new yacht or trying to get the imagination of the reader. What matters is to make the reader understand that this is a job that would meet the bills and other basic expenses. Most of all, they should view it as a profession that they love.
Related Posts.
Best… 🙂
Follow Us on Social Media Below (We are a Real People :)):
Subscribe To Our YouTube Channel Here
Thanks!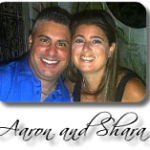 In short, to make a living out of blogging is not difficult, if you know how to apply yourself.