Finding a profitable niche in affiliate marketing… is going to be today's topic of discussion.
For those who are new to the world of affiliate marketing, let us explain to you the word, "niche." Basically, it is the theme of the product that you intend to market as an affiliate marketer. Suppose, you intend to promote a product like running shoes, on a sports-news site, you would be in the sports related business.
The idea of a profitable niche is one of the biggest paradoxes in affiliate marketing. In other words, it can either be one of the most difficult part or stupidly easy things to do online.
Finding A Profitable Niche That Will Consistently Make Money
Try not to pick a niche, because everybody else is marketing it, or just because you simple like it. Simply liking your niche will not do, as it will have to bring in the moolah. The last thing you would want to do is to build an affiliate marketing website, only to realize that there are not many affiliate products that you can promote. In short, don't go for a dud niche!
The first rule is to find a niche that has a whole lot of affiliate products, which are profitable and can help you make money online. Many of them may appear fancy and popular, but remember that it has to gel well with your website or blog.
A Profitable Nice May Take A While to Find
It is not true that all niches may be popular and easy to sell. You would face many dead ends, before you discover a great niche or a niche idea. Don't let this discourage you. Just take some time off and continue searching.
Areas To Consider Before Considering A Profitable Niche
If you have done your homework and settled on a few profitable niches, based on your search, the chances are that you have found yourself a good niche. Nonetheless, keep the below points in mind before making a lock on your new niche.
A) Is Your Profitable Niche Evergreen Or Will It Die Quickly
It is important to realize that some products have a short shelf life and die a quick death. So, ensure that your niche will not only be popular but profitable for quite some time. For example, the market for this season's iPhone will soon drop as market saturates. Alternately, some products are seasonal, for example, Halloween and Christmas related products. The need for these products fall as soon as the season ends.
B) Try Identifying Your Profitable Niche Through Google Trends
Google Trends can easily help you show the market trends for your targeted profitable niche over the last 12 months. You can identify which periods of the year it has been consistent, and the months where it shows a spike in demand.
C) Are People Searching For Your Profitable Niche in Search Engines?
Just test run a few searches and you can get a general idea of the number of people searching for a particular niche in Google. Use a variety of search options that are similar to your niche while searching. If you have targeted "sport shoes" as your profitable niche, try searching running shoes, sneakers, Nike shoes etc., to get a better idea. If there are many people searching for your niche topic in Google, it proves that the niche is in high demand. This would mean that the SEO or the search engine optimization to bring in traffic would be relatively easy.
D) Finally, Do You Have A Liking For This Niche?
One of the most important aspects prior to settling on a niche, is to be honest with yourself. In other words, do you really like the niche?. As mentioned earlier, liking a niche is just not enough, it also has to be profitable. Therefore, it is always easier if you like your niche as well. This will n help you understand your buyers and audience, and can be a big help in your affiliate marketing campaign. So search for all options about your niche, before you lock in on one.
Picking Between Profitable Niches
By the time you reach this stage, you would have already reached a general niche idea. You need to run a couple more searches in search engines while picking different niche ideas and products. It is extremely important to do an extensive niche product research process. If you are familiar with search engines, then you would have also come up with several profitable niches. This would help you to identify the most profitable as well as a niche that you like.
To select the ideal profitable niche, go for a product that you like and love to discuss with friends and others. Your affinity with the niche product will depend a lot, on how successful your affiliate marketing campaign will be. However, if you like all your niches, go with your enthusiasm.
Now go forth and conquer the market!
The bottom-line is to identify a profitable niche that has a range of high-selling products, and a niche that you like and gets you all pumped up.
That's about it to finding a profitable niche in affiliate marketing. As it is evident that It can take quite a bit of time. However, if all this research appears as too much workload for you, then find someone to do this for you. That is of course, you have the funds to do so. You can ask someone to find profitable niches and products, and then move on to building a site, once you have completed that stage.
It Is important that once you decide your profitable niche then you would be putting in a lot of work, so be prepared for it. Now get down to your affiliate marketing campaign.
Related Posts
Best… 🙂
Follow Us on Social Media Below (We are a Real People :)):
Subscribe To Our YouTube Channel Here
Thanks!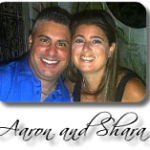 Please feel free to post any queries regarding your views on a profitable niche in the below comments section.