What is Affiliate Marketing?
Affiliate marketing is a process… where you sell or market other peoples' products and services online… for a percentage commission.
In other words… it is the commission that one receives for promoting affiliate products.
What is Affiliate Marketing?
To put it simply…
First find a product from a niche.
Then sign up with their affiliate program.
Next, you would be given a link to put on your blog/ website (use WordPress to start one).
Then Promote that link.
Finally, if readers or visitors buy it, you get paid a commission.
It is as simple as that…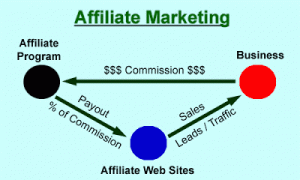 Basic Idea About What Is Affiliate Marketing.
Many people utilize affiliate marketing to either supplement an existing income or to create an income from home. In fact, it is a great alternative career option.
Here are a few reasons that might want you to consider starting on affiliate marketing.
It Requires Minimal Startup Costs.
Affiliate marketing is one of the easiest ways to start earning money on the internet. It costs you nothing to sign up and participate in various affiliate programs. Most affiliate programs do not have any monthly cut-off limits. Besides, some affiliate programs even pay instantly.
Find Your Passion Or Niche.
Finding a profitable niche is crucial to making it in affiliate marketing. You can have any subject as your niche. It can be health, network marketing, pet-food, self-improvement, or something else. Try and promote different types of affiliate products that is in line with your niche.
If you have a health and wellness blog, find affiliate programs that are centered on health and wellness products. Alternately, if you have a blog that shares recipes, you can opt to use food and kitchen related affiliate programs.
However, if you happen to target the wrong niche, you are wasting all your time and effort. Hence, it is important for you to target the right niche. When trying to find a niche with a good income potential, go for a niche that is not saturated. It should also generate enough interest that will be worth your time and effort.
It an Greatly Increase Your Income.
Depending on what you're promoting and how you promote it can make all the difference. Besides, if it complements well with your niche, you can earn a nice income from home. Affiliate programs can be promoted alongside whatever you are already doing. If you are a blogger, you can use article marketing to promote products. You earn, when someone clicks on your link or banner and makes a purchase.
Related Posts.
Best… 🙂
Follow Us on Social Media Below (We are a Real People :)):
Subscribe To Our YouTube Channel Here
Thanks!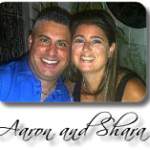 If you have any queries about affiliate marketing, please feel free to share them with us in the comments section.

We shall do our best to personally, reply to each of you.
Affiliate marketing is good way to earn some cash, but you must know how to work the system.