Marketing your new blog plan, part one was covered HERE.
You have set up your basic profile.. and is all set to move on to the phase TWO of your marketing your new blog process. You are obviously anxious… hoping that this would bring phenomenal traffic and sales.
However, as you obsessively refresh your traffic daily, your enthusiasm begins to drop rapidly.
Don't worry. We all have come through this stage!
Once you set up your social media profiles… the next step would be to express and articulate it well. This would help communicates your brand in marketing your new blog plan.

Things to do on the social media, when marketing your blog.
Connect with like-minded people through Twitter. Don't hesitate. Start conversations as and when you connect.
As Pinterest should be a reflection of your artistic side. Keep it sophisticated and it should reflect your branding as well as your story. Avoid anything too personal.
Use Instagram as an informal everyday platform. Share your daily schedules as well as a casual mention of your products. Always, be image conscious.
Make a professional profile on LinkedIn.
Post a pitch of all your new posts on Google Plus.
Another regular platform is Facebook. Provide good content so that it adds value to your brand. Also, be aware of what is happening around you… so that you are regularly in the news.
Appealing images and pictures.
One of the most important aspects for an online blog is its visual appeal. You need to have great images and pictures… which would in turn provide value to your brand.
You need to have crisp and clear product photos… that are taken on a bright, vibrant background. Attractive images tell your readers that you have taste as well as the expertise. Once readers like your pictures, they will invariably share them across different social media platforms. You will get traffic and comments, just because your images were attractive. Believe me, if fortunate, they could go viral and you will have an enormous amount of traffic within a short period.
Creating great content.
Creating good content conveys a story about your brand, posts, products, and ultimately you. Content could be anything. Short tweets, or even well made short videos. Being someone else with your content does not usually work. Structure your content for your readers and connect with them, so that they come back repeatedly and comment on it. Original content invariably generates likes and shares.
Know your readers.
You will be better equipped to share your work, if your know and connect with your readers well. Make a list of your potential bloggers, sites, family and friends, with whom you could share and connect with.
Getting a good online Digital PR.
Unlike traditional methods, online business is a level playing field. Traditional public relation methods don't work online. Although personal relationships still rule, it is a lot simpler to develop a relationship with a total stranger. Be bold and reach out to just about everybody on your list.
Few tips on this aspect are to…
Always use personal emails and no mass emails or templates.
Give genuine compliments. Artificiality kills.
Your first two initial emails should be mainly to establish a connection.
Building it.
Identify your top ten lists on social media and start by following them and their followers. This plan works well on Twitter, Instagram, and Pinterest. Almost immediately, after you reach about 100 people on each platform, people will start following you back.
Now check your traffic metrics. Give yourself a pat on the back and get back to work.
Related Posts.
Best.. 🙂
Follow Us on Social Media Below (We are a Real People :)):
Subscribe To Our YouTube Channel Here
Thanks!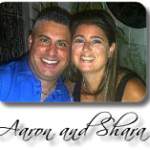 And, don't forget to share your blog with us. We'll give you as much back links and support that you need while marketing your new blog