Just Jewelry is a Multi-Level Marketing company. It aims to inspire women worldwide to reach their dreams. It offers reasonably priced, high-quality jewelry products.
Read Just Jewelry Review to know and find out more about the company, overview of the jewelry pieces and their collections.
The main focus in this Just Jewelry Review will be on the MLM Business opportunity offered as a Consultant of Just Jewelry.
Read this unbiased Just Jewelry review to know if it is a scam, pyramid scheme, or do they offer a legal MLM Business opportunity?
Just Jewelry Review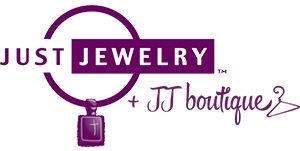 Two close friends, Nicole Nelson and Virginia Depp, found out their common dream of establishing a business. They also had a passion for fashion jewelry.  Merging this dream and passion will establish Just Jewelry.
Virginia Depp and Nicole Nelson dreamt to build a company that would be greatly different and offer more to their customers than any other home party jewelry companies after attending different home party jewelry shows, and acquiring knowledge about their competition. They were operating to stand out from all of the other MLM Jewelry companies. Just Jewelry was launched in 2002.
Just Jewelry Products
Reasonably priced jewelry items and collections that range in price from $12 to $28 are offered by Just Jewelry offers.  They offer similar or improved quality jewelry as other home-based jewelry companies at a lower price.
The Just Jewelry Catalog gives you the access to varied styles of trendy and fashion jewelry, including:
Necklaces
Rings
Bracelets
Earrings
Watches
The products of Just Jewelry are distributed solely via the increasing number of Consultants. Just Jewelry represents the home-based business opportunity that gives potential for women to make a substantial income. At the same time, the women enjoy the flexibility of making their own schedule and working on their own terms.
Stay Updated With Exclusive Information About Cryptocurrency
This Will NOT Be Anything We Post Here!
Workings of Just Jewelry MLM Business
You have to complete and submit an online Consultant Agreement to start your business as a Just Jewelry Consultant.
Business kits
You have to buy a business kit to get involved in Just Jewelry.  There are 3 to choose from:
Basic Business Enhancer Kit costing $128
Advanced Business Enhancer Kit costing $168
Ultimate Business Enhancer Kit costing $198
The Just Jewelry kits come with the basic business materials to get started. It also contains your own replicated website and provides access to their online business tools.
Purchase Requirements
You must submit your Consultant Agreement and buy your business kit. Just Jewelry give 30 days to submit a one-time purchase condition of $250 wholesale.
Just Jewelry has assembled 3 jewelry kits to assist you meet this purchase requirement. It depends on the amount of products that you will desire to own to start sharing with others:
Basic Jewelry Kit costing $250
Offers you $512 worth of products.
Advanced Jewelry Kit costing $499
Provides you $1,012 worth of products. It is their most popular start up kit.
Ultimate Jewelry Kit costing $750
Provides you $1,530 worth of products.
Just Jewelry does not ask any minimum monthly purchase requirements, unlike many other MLM Companies, to remain active.
Consultant Training and Support
Through a Home Party setting, Just Jewelry sales are primarily achieved.  We did another review for another MLM Company where sales through Home Parties are prevalent too. You can see that review by clicking here. The foundation of your new Consultant training and mentoring will be learning the techniques to schedule and make sales through these Home Parties.
You will be trained to schedule these parties in the homes of your family members, friends, co-workers, acquaintances, neighbors, and so on as a new Consultant.
Hostess Rewards
Just Jewelry offers a Hostess Rewards program to support their Consultants in scheduling these parties.  Willing hostesses can earn substantial discounts through this program and also free jewelry based upon the sales that you produce in their home.
You will offer this as an incentive to your friends and loved ones as you are scheduling your parties.
You will display several items that you have bought from your jewelry kit listed above during an actual Party. You will accept orders as your friends and loved ones enjoy each other's company, try on jewelry, and shop for ideas.
You will start to attract interest in the business opportunity as a Consultant on your team as others notice your passion for your business and products.
Many Just Jewelry Consultants sell products via Fundraisers, Community Events, and on the go as catalogs and business cards are distributed to everyone whom you come in contact with.
You will be paired with a sponsor responsible for your mentoring, training, and support immediately after you enroll as a new Consultant.
Consultants also gain access to monthly team meetings, live chat, online training resources, a professional call center, and sessions. They help them to learn the essential strategies for selling, recruiting, and marketing their business.
Just Jewelry Compensation Plan
Beginning with their very first sale, Consultants earn 50%.  You will have the opportunity to control the time and efforts of others as you start to build and train an organization of downline team members. You will also benefit from the sales that they achieve.
The breakdown below will give you an idea of your earning potential, depending on how much time and effort that you invest into your business according to company Home Party Jewelry sales averages:
Conducting one party per week and generating $450 in weekly Retail Sales will earn you $900 per month.
Conducting two parties per week and generating $900 in weekly Retail Sales will earn you $1,800 per month.
Conducting three parties per week and generating $1,350 in weekly Retail Sales will earn you $2,700 per month.
Conducting four parties per week and generating $1,800 in weekly Retail Sales will earn you $3,600 per month.
Conducting five parties per week and generating $2,250 in weekly Retail Sales will earn you $4,500 per month.
Just Jewelry Review – Conclusion
Just Jewelry is a lawful MLM Business opportunity for those willing to sell jewelry collections and pieces among family members and friends in a home party atmosphere.
Your ability to maintain a full schedule of Home Parties monthly will determine your success as a Consultant.
You might find that maintaining this full schedule will be much harder than anticipated when limited to your friends, family members, and acquaintances.
Your warm market will dry up eventually, if you don't keep creating new leads. You will be left to research and learn a novel way to market your business.
Just Jewelry does offer a great opportunity with potential so far as you start this business with the correct expectations. You should also be willing to put in the time and effort.
Stay Updated With Exclusive Information About Cryptocurrency
This Will NOT Be Anything We Post Here!
Aaron and Shara What Do You Suggest?
That being said, if you have never marketed online or offline before, finding people could be very difficult for you.
We know when we first started trying to make money online, we failed miserably and we had no idea how to recruit.
That is why, we first started out by learning how to become a good marketers, but you don't have to be a good marketer at all!
We learned how to make money online WITHOUT being great marketers (Click Here To Stay Updated, And To Find Out More about HOW)!
If you don't want to be in a business that requires you to host home parties or call all your friends and recruit your family to buy your stuff no worries.
We will keep you updated where you can build a business online where you don't have to recruit anyone.
Click Here To Check This Out And See What We Mean
You will learn step by step on how to build a profitable business online WITHOUT having to market or recruit anyone else!