Welcome to our L-Pesa Review!
There has been some buzz about this micro loans and mobile banking company so we decided to investigate what it was all about…
Some say it's a scam while others L-Pesa reviews are saying legit so what is it?
The good news is we are going to walk you through the company and their services so you can make the right decision.
Let's dig in this L-Pesa review…
L-Pesa Review

After many years of planning, devising and studying the microfinance model, and assembling a team of heroes, L-Pesa was founded in January 2014. The dream began to blossom.
L-Pesa is headquartered in Delaware and is a micro-loans entity founded on the idea that by influencing the increasing mobile phone penetration rates, expansion of big data, and availability of mobile technology in developing markets, they could effortlessly reach a considerable number of mobile users who are in need of instant micro-loans who had never before been qualified to get a loan. Whether these mobile users require personal, business, or group loans, all are available through mobile. A L-Pesa user who pays off loans in time and has a good credit history is able to avail higher loans with a lower interest rate. L-Pesa excellent idea has already changed many lives.
Stay Updated With Exclusive Information About Cryptocurrency
This Will NOT Be Anything We Post Here!
L-Pesa – Company Growth
Like all entrepreneurial journeys, there have been victories and upsets along the path. Today, L-Pesa is operating in 2 countries with a growing customer base of over 150,000. The dream continues to expand as they now plan to unbolt branches in Uganda and India in the short term and expand across Africa and Asia in the long term.
There is no doubt that the demand for affordable loans in the developing countries is huge.
As per a research study done by Rabobank, approximately 4 billion people living in developing countries and emerging economies do not have access to basic financial services like credit, savings, and insurance. To reach this core group of people not only does a company need sound infrastructure, but also access to funds. It goes without saying that giving out unsecured loans is a risky business venture that needs an appetite for risk but with the right strategy in place, losses can be minimized considerably and that risk can be overwhelmingly rewarding.
Since the L-Pesa was launched, in Tanzania (2016) and Kenya (2017) they have issued over 25,000 unsecured loans. For both countries, the repayment rate has been over 90%. The heartbreaking part is the number of released loans could have been much higher if they had sufficient funds to meet demand and enough staff to process loan applications for clients with no credit history. They could have considerably helped even more lives. The bottom line is that just as our customers need a boost, we need a boost too simply in order to reach them.
If you want to help, here's your cue.
And here is your scene partner: L-Pesa's ICO.
Stay Updated With Exclusive Information About Cryptocurrency
This Will NOT Be Anything We Post Here!
L-Pesa ICO
Now, the L-Pesa is trying to raise $25 million with an ICO. They believe ICOs are the future for startups as they are refreshingly inclusive and offer total transparency. What more could you want? Better still, their clients will get the opportunity to own part of the company and hopefully one day participate in profits generated.
L-Pesa are confident that their token, The L-Pesa Coin, will gain widespread acceptance as it is the only cryptocurrency simultaneously fulfilling such a pervasive and weight world issue. In fact, they have already dubbed it as the "Bitcoin of Africa." They don't need a crystal ball to envision a time when the L-Pesa Coin will be choice African cryptocurrency from Capetown to Cairo.
L-Pesa to create a world where the L-Pesa Coin will not only be used as a means of exchange, but also offer the first African crypto peer-to-peer lending platform.
L-Pesa could be your avenue to stop talking about changing the world and start doing. L-Pesa ICO is proceeding as smoothly and openly as possible   and their superhero team is committed to delivering the best result for their business, investors, and developing countries. We reviewed another great concept here.
Final Words on L-Pesa
If you missed out on Bitcoin, here is a chance to get on board with the Bitcoin of Africa and change lives in doing so. You can be the one to light the way towards Africa's bright future by joining L-Pesa. That's inevitable. Why? Because not only is the L-Pesa trying, they are trying what's never been done before and also require happening. The problem is too large and their solution too suitable to fail.
You can help the L-Pesa redefine the credit lending landscape in Africa.
Stay Updated With Exclusive Information About Cryptocurrency
This Will NOT Be Anything We Post Here!
Aaron and Shara What Do You Suggest?
That being said, if you have never marketed online or offline before, finding people could be very difficult for you.
We know when we first started trying to make money online, we failed miserably and we had no idea how to recruit.
That is why, we first started out by learning how to become a good marketers, but you don't have to be a good marketer at all!
We learned how to make money online WITHOUT being great marketers (Click Here To Stay Updated, And To Find Out More about HOW)!
If you don't want to be in a business that requires you to host home parties or call all your friends and recruit your family to buy your stuff no worries.
We will keep you updated where you can build a business online where you don't have to recruit anyone.
Click Here To Check This Out And See What We Mean
You will learn step by step on how to build a profitable business online WITHOUT having to market or recruit anyone else!
Follow Us on Social Media Below (We are a Real People :)):
Subscribe To Our YouTube Channel Here
Thanks,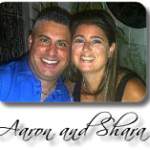 "Results Not Typical" this PROOF of payment doesn't guarantee that you will do the same, but shows you what is possible with some elbow grease and a can do attitude.