We'd like to thank you for taking time to read our LendConnect review. We also want to make sure you understand everything there is to know about cryptocurrency. Knowledge is vital in any business as it is in life.
Money is never a joke, so we trust that you'll take this and every other review on our site seriously. Our team only wants the best for you, so help us help yourself. Any bad decision can snowball into an even worse situation so please let's avoid any bad experiences.
Having said this, please enjoy this review we've written for your personal benefit. Don't forget, learning is investing in yourself and no one can take that away! Let's get into it now!
LendConnect Review

LendConnect's website doesn't give any info about the owner or whoever runs the business opportunity. The LendConnect domain – "lendconnect.io" – was registered just a few months ago in November.
As we always say, if one of these companies doesn't clarify or states clearly who runs it or owns it, you have the right to think twice about handing any kind of money to them or joining in the business opportunity.
LendConnect – The Products
LendConnect doesn't offer any products or services, members can only do business with the company's memberships.
Stay Updated With Exclusive Information About Cryptocurrency
This Will NOT Be Anything We Post Here!
LendConnect – The Compensation Plan
LendConnect members can buy LCT points – like any other ICO – from the company's owners, the identity of these owners is unknown. These LCT points are sold to members for a price that varies between 60 cents and $1.10.
After the points are bought, these go back to LendConnect with a promise of a monthly ROI in return.
A LendConnect member can invest from $100 to $1000 and he'll get a monthly ROI of up to 155% for a 120-day period
A member can invest from $1001 to $5000 and he'll get a monthly ROI of up to 158.1% for a 100-day period
A member can invest from $5001 to $15,000 and he'll get a monthly ROI of up to 161.2% for an 80-day period
A LendConnect member can invest from $15,001 to $100,000 and he'll get a monthly ROI of up to 164.3% for a 60-day period
LendConnect – Referral Commissions
LendConnect pays their referral commissions through a unilevel tree structure. We discussed another company that does the same thing here.
A unilevel tree structure in LendConnect sets a member at the top of a unilevel tree, every other direct recruit is put directly under them, that's called level one:
If a level one member gets new recruits, they're put on level two of the original member's unilevel tree.
If a level two member gets new recruits, they're put on level three, this can go on and on to an infinite number of levels.
LendConnect has a payment cap that tops at level four, referral commissions are paid as a percentage of invested funds through these four levels:
level one members (direct recruits) get 8%
level two members get 4%
level three members get 2%
level four members get 1%
LendConnect – Joining In
Membership for LendConnect doesn't have any cost but these affiliates only get referral commissions.
If a member wants full participation in the MLM opportunity, LendConnect requires a minimum investment of $100 in LCT points.
Stay Updated With Exclusive Information About Cryptocurrency
This Will NOT Be Anything We Post Here!
The Final Word on LeadConnect
LendConnect claims that they produce external ROI revenue by using "trading strategies". They also claim that their strategies can influence cryptocurrency prices.
LendConnect also says that they use a "trading bot" and that it gives them an edge on earnings. There isn't anything evidence that backs this up.
There's also no evidence at all that there's any trading or that there's revenue that comes from these activities in LendConnect to pay members.
What's more, if LendConnect owners really had a trading bot of some sort that would give them any kind of advantage, why would they need money from unknown people on the internet?
Another thing that's suspicious is that the MLM owner  of LendConnect remains anonymous for god knows what reason.
LeadConnects admins just excuse themselves for being anonymous just because they don't like paying taxes. Like anyone is going to do business with someone that thinks it's above everyone else.
This actually means that LendConnect does financial fraud, whether you want to be a part of that it's up to you, I personally wouldn't recommend it.
Like with most MLM's, the LendConnect companies sole source of revenue is funds that come from new recruits. This behavior is the same as Ponzi schemes.
Lending ICO Ponzis work a little bit like this:
Anonymous admins give pre-generated points – in this case, LCT points – in exchange for real money. After that, the admins use this money to pay ROIs, this works as long as new affiliates keep signing up to the MLM.
After recruitment stops, the ROI reserve will stop as well. Ponzi schemes do give a bit of profit to initial investors but more than 90% are left to bite the dust and end up losing money.
A final red flag is shown when LeadConnects owners refer themselves as experienced people on MLM, more like experienced scammers.
It means that they know their stuff and do their best to screw their MLM members and take their money away from them. Luckily you read this review and will be safe if you keep away from businesses like this one.
Stay Updated With Exclusive Information About Cryptocurrency
This Will NOT Be Anything We Post Here!
Aaron and Shara What Do You Suggest?
That being said, if you have never marketed online or offline before, finding people could be very difficult for you.
We know when we first started trying to make money online, we failed miserably and we had no idea how to recruit.
That is why, we first started out by learning how to become a good marketers, but you don't have to be a good marketer at all!
We learned how to make money online WITHOUT being great marketers (Click Here To Stay Updated, And To Find Out More about HOW)!
If you don't want to be in a business that requires you to host home parties or call all your friends and recruit your family to buy your stuff no worries.
We will keep you updated where you can build a business online where you don't have to recruit anyone.
Click Here To Check This Out And See What We Mean
You will learn step by step on how to build a profitable business online WITHOUT having to market or recruit anyone else!
Follow Us on Social Media Below (We are a Real People :)):
Subscribe To Our YouTube Channel Here
Thanks,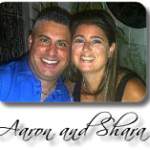 "Results Not Typical" this PROOF of payment doesn't guarantee that you will do the same, but shows you what is possible with some elbow grease and a can do attitude.