Welcome to our Monetize Coin review.
So, you'd like to know more about cryptocurrency and what it entails? You've come to the right place! We're here to ensure you know what you need to do well in your business. Knowledge is power after all isn't it?.
When we know how everything works, we understand our business better, that basic premise is how successful people think, so why not try it? It doesn't hurt to know more than we did before, it only helps!
Start this Monetize Coin review, right here right now. Learning is the best way you can empower yourself. Let's be better than we were yesterday! Starting now!
Monetize Coin Review

Monetize Coin doesn't give any information about who's in charge of the business opportunity. The company's website doesn't mention even once whoever runs or owns it.
The Monetize Coin domain – "monetizecoin.com" – was just recently registered a few months ago.
We always give a bit of an advice, if an MLM is not sincere about the owners, you have every right to doubt the business, after all, you're not handing over your hard earned money to just anyone, are you?
Monetize Coin Products
Monetize Coin doesn't offer any products or services on retail. Members only have the chance to sell the company memberships.
Stay Updated With Exclusive Information About Cryptocurrency
This Will NOT Be Anything We Post Here!
Monetize Coin Compensation Plan
Monetize Coin members can buy MNZ points from the company's owners, whoever they are. The MNZ points are sold to members at 37 cent price.
After they're bought, the MNZ points are given back to Monetize Coin with a promise of an advertised monthly variable ROI.
A Monetize Coin member can invest anything between $100 to $1000 and in return, they receive a monthly variable ROI in a 239-day period.
A member can invest anything between $1001 to $5000 and in return, they receive a monthly variable ROI plus a 0.1% in a 179-day period.
A member can invest anything between $5001 to $10,000 and in return, they receive a monthly variable plus 0.2% ROI in a 120-day period.
A Monetize Coin member can invest $10,001 or more and in return, they receive a monthly variable plus 0.25% ROI in a 99-day period.
Referral Commissions
Monetize Coin pays referral commissions to members through an unilevel tree structure.
An unilevel tree structure puts a Monetize Coin member at the very top of an unilevel tree, every other direct recruit is set under them, that's level one.
If a level one member recruits, new members are put on level two of the original members unilevel tree.
If a level two member recruits, new members are put on level three of the original members unilevel tree. This can go on and on through an infinite number of levels.
Monetize Coin has a payment cap that's placed at level five. Commissions are paid from a percentage of money invested in the five levels like the following:
Level one members – direct recruits – get 8%
Level two members get 3%
Level three and four members get 1%
Level five members 0.5%
There's a payment on Monetize Coin referral commissions – given in ROI – for downline members, the aforementioned unilevel tree structure is used:
Level one members get 4%
Levels two and three members get 1%
Levels four and five members get 0.5%
Monetize Coin – Joining in
Affiliation for Monetize Coin is completely free. Yet, members can only earn money through referral commissions. To take part in the MLM opportunity, members must invest a minimum of $100.
Stay Updated With Exclusive Information About Cryptocurrency
This Will NOT Be Anything We Post Here!
The Final Word on Monetize Coin
Monetize Coin says they're a company that has a lot of money – millions, according to them – in revenue. If such claims are true in any way, why would they need money from unknown people?
Monetize Coin also says that they create external revenue with the use of an "automated traffic arbitrage system"
Supposedly, the Monetize Bot automated traffic arbitrage system exists since 2008, back then it was developed for an online casino, the idea started when developers and an online marketer gathered and set the first steps for the software.
In Monetize Coin's own words, here's an explanation about how the bot works to create ROI revenue:
The Bot goes through 100's of data points so it predicts which visitors are most likely to invest on at least one of the offers we're promoting.
The Monetize Coin software uses  data points used to predict conversion – more like investment probability – percentage rates are the user's location, time of day, device – desktop/tablet/mobile – the context of the browsed page the user is watching and the keywords used.
Also, we add third-party cookie providers that give us data points like the user's interest, hobbies, age, ethnicity, income level, employment status and purchase intent.
Ok, let us  get this right, that same Monetize Coin software can magically generate millions of dollars from scratch, even if it could mean money, it doesn't generate revenue right away, that's a long long road ahead.
The fact that Monetize Coin has such a powerful bot would mean that they don't need to be doing anything else but living off this magical bot. Yet, they still need people 's investments? Something doesn't ring quite right here.
Another thing, Monetize Coin's owners remain hidden because they're preoccupied with governments regulations.
Let's not forget that cryptocurrency is legal all over the world, there are regulations sure. The only reason behind the anonymous status of the Monetize Coin company owners means that somethings wrong here.
We've found that the only trustworthy source of revenue for Monetize Coin comes from new funds. These new investments are used to pay right away ROI promises, you guessed it, that's how a Ponzi scheme works. We reviewed another Lending ICO here.
Furthermore, the lending business that ICO Ponzis do looks like this:
Anonymous admins create pre-generated points – MNZ points in this case – that will exchange for real money.
The same admins use a little bit of this money to pay promised ROI and everything is fine as long as new members keep coming in the door. It's a shame that recruitment dies, so does the ROI reserve. After the reserves reach a certain point, the admins run away with what's left of the money.
Initial investors do make some money – mostly because new investors keep coming – But in reality, the vast majority of people that try to take part in the scams lose their money and don't get it back.
Early Monetize Coin investors make a bit of money (mostly via recruitment of new investors). But same as any other Ponzi scheme, the reality of such scams is that the majority of participants eventually lose money.
Stay Updated With Exclusive Information About Cryptocurrency
This Will NOT Be Anything We Post Here!
Aaron and Shara What Do You Suggest?
That being said, if you have never marketed online or offline before, finding people could be very difficult for you.
We know when we first started trying to make money online, we failed miserably and we had no idea how to recruit.
That is why, we first started out by learning how to become a good marketers, but you don't have to be a good marketer at all!
We learned how to make money online WITHOUT being great marketers (Click Here To Stay Updated, And To Find Out More about HOW)!
If you don't want to be in a business that requires you to host home parties or call all your friends and recruit your family to buy your stuff no worries.
We will keep you updated where you can build a business online where you don't have to recruit anyone.
Click Here To Check This Out And See What We Mean
You will learn step by step on how to build a profitable business online WITHOUT having to market or recruit anyone else!
Follow Us on Social Media Below (We are a Real People :)):
Subscribe To Our YouTube Channel Here
Thanks,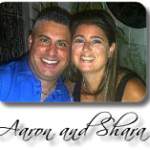 "Results Not Typical" this PROOF of payment doesn't guarantee that you will do the same, but shows you what is possible with some elbow grease and a can do attitude.