Thanks for stopping by to read our myEcon review.
Of late, myEcon has been gaining a lot of popularity on the internet.
Is myEcon a scam or is it legit?
Can it really deliver on its promises?
Read further to find the answers.
myEcon Review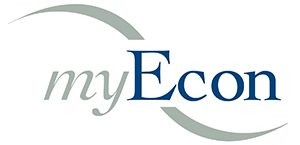 myEcon is the latest company up for review. The company positions themselves as a "personal financial success company." The company is based out of Atlanta in the United States, and the CEO seems to be that of a Mr. Larry Gates. myEcon was launched in 2005, and the people behind it have been working hard to grow it as much as they possibly can during their 11 years of operating.
As per his bio listed on the official myEcon website, Larry Gates seem to have 20 years of experience in communications, marketing, and business operations.
Research shows that Ivey Stokes and Alvin Curry were actually the original founders of myEcon.
In the LinkedIn profiles for these two men, Curry lists himself to be the myEcon Owner and President, and Stokes is listed as the Executive Vice-President for myEcon.
Note that both Stokes and Curry was actually the respective Chairman and CEO of a company named Maxxis Group.
If you are not familiar with Maxxis Group, the company was an MLM opportunity introduced in 1998. However, few years later in 2003, the company was forced to file for Chapter 7 bankruptcy.
In October 1, 2016, myEcon and Novae saw a merger wherein the two companies were joined together.
As per a press-release that was sent out on September 30th, myEcon and Novae's executive teams were to blend corporate leadership. It stated, over the next several months, the companies will continue to take steps to integrate systems, organizations, marketing, and culture to generate a huge corporation that will change the lives of millions across the country.
Stay Updated With Exclusive Information About Cryptocurrency
This Will NOT Be Anything We Post Here!
Products of myEcon
The product line of myEcon is a bit confusing.
In the official copy of the myEcon website, it states, myEcon's Financial Success Membership includes an Identify Theft Protection, Cashflow Manager Software, Free & Discounted Legal Services, Tax Advice Service & Preparation, and Identity Theft Prevention. Novae will add Novae Perks, Novae Travel, and Novae Library to this membership with no extra cost to current myEcon and Novae IBOs.
All the products of myEcon come from 3rd parties, and the products certainly differ quite a bit in regards to what is actually being offered. From green tea, dietary supplements, identity theft software, skin lotion, and more, myEcon does appear to be all over the place in regards to their product line, much like this company that we did a review on here.
The myEcon Compensation Plan
myEcon's website does not at present offer any information or details at all concerning their compensation plan. The information listed below has been taken from a document for the myEcon compensation plan dated on March of this year.
myEcon Affiliate Ranks
Like many other MLM opportunities, myEcon offers many diverse ranks for their affiliates to work towards and progress through. Altogether, there are 6 total ranks in this particular case. Advancing to higher ranks is attained by building up the quality and quantity of your downline.
For the initial 2 ranks, you'll be asked to pay an upfront fee and then a monthly cost after that.
Commission Qualification
To qualify for commissions as an Executive Vice President, you have to make sure that you've 2 affiliates that you've personally recruited who both pay monthly fees on a regular basis.
Recruitment Commissions
Concerning the recruitment commissions, Marketing Director affiliate for myEcon can earn a commission of $25 for each affiliate that they're able to enlist for the myEcon affiliate program.
Executive Vice President affiliates can earn a $50 commission for every new affiliate that they employ. When new recruits increase, their rank and more people are added to an affiliate's downline, more money can be earned as well.
Direct Commissions
When either Sales Associate or Marketing Director ranked affiliates is able to sell products to retail customers, they can earn a commission of 15% from their order. Affiliates with the rank of Executive Vice President can earn not only a 25% commission from their sales, but also 10% from sales made by Sales Associate and Marketing Director affiliates in their respective downline.
Stay Updated With Exclusive Information About Cryptocurrency
This Will NOT Be Anything We Post Here!
myEcon Membership
If you want to become an affiliate for myEcon, you'll be required to buy one of the following affiliate packages –
Sales Associate for $80 upfront and then $10 monthly
Marketing Director for $179.95 upfront and then $34.95 monthly
The chief difference between these 2 packages is the earning potential as an affiliate throughout the compensation plans that myEcon has constructed.
Is myEcon A Scam or Legit?
myEcon isn't a complete scam. But there are certainly some things to be aware of.
You really need to master your marketing and lead generation whether you decide to join or not.
This is the sole way to be successful.
myEcon verdict
MLM opportunities that sell products and services from 3rd parties is common.
The compensation plan that myEcon is advertising is nothing but confusing and complicated.
The chief goal as an affiliate for myEcon is to employ 3 other affiliates to earn the rank of Executive Vice President and then focus on nothing more than getting your downline to employ 3 affiliates of their own as well.
myEcon places a very strong stress and push for recruitment over actual retail sales. While retail sales are surely possible and can take place within the company, they're obviously an afterthought if you look through the compensation plan that's being used.
myEcon is nothing more than a chain-recruitment scheme based off of the compensation plan.
The company will run into serious problems and eventually collapse once recruitment levels slumps down.
The company will not be able to have the funds necessary to pay off existing affiliates at that point in time. The majority of people who get themselves entangled in this deal will end up losing out money in the long run.
Stay Updated With Exclusive Information About Cryptocurrency
This Will NOT Be Anything We Post Here!
Aaron and Shara What Do You Suggest?
That being said, if you have never marketed online or offline before, finding people could be very difficult for you.
We know when we first started trying to make money online, we failed miserably and we had no idea how to recruit.
That is why, we first started out by learning how to become a good marketers, but you don't have to be a good marketer at all!
We learned how to make money online WITHOUT being great marketers (Click Here To Stay Updated, And To Find Out More about HOW)!
If you don't want to be in a business that requires you to host home parties or call all your friends and recruit your family to buy your stuff no worries.
We will keep you updated where you can build a business online where you don't have to recruit anyone.
Click Here To Check This Out And See What We Mean
You will learn step by step on how to build a profitable business online WITHOUT having to market or recruit anyone else!
Follow Us on Social Media Below (We are a Real People :)):
Subscribe To Our YouTube Channel Here
Thanks,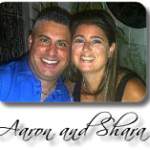 "Results Not Typical" this PROOF of payment doesn't guarantee that you will do the same, but shows you what is possible with some elbow grease and a can do attitude.