You may have already seen Pink Zebra if you've attended any kind of arts and crafts trade show, especially during the holidays. You might even have been approached by a Pink Zebra consultant and introduced to this company and its products.
Perhaps you even signed up to be a Pink Zebra consultant.
Anyway, you can read this review of Pink Zebra to know the pros and cons of signing up with this company to work from home as one of its independent consultants.
Pink Zebra Review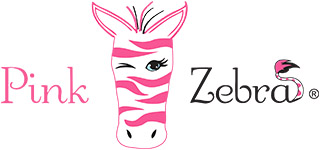 Comparatively Pink Zebra is a new business on the scene. It was founded in 2011. The company functions as an MLM direct sales organization. It sells via independent contractors and not employees. The contractors called consultants are compensated with commissions as they sell product and recruit other consultants.  The original consultants at the top of the multi-leveled marketing pyramid can make considerably more money from their recruits than their own individual sales as those recruited consultants ultimately recruit other consultants.
Pink Zebra sells numerous lines of products. They are focused on personal care, home décor, and jewelry. Sprinkles is one of its signature product lines and is sold in cylindrical jars. It is fragrances that are made soy wax beads that are used to create custom candles.
You can buy numerous jars of Sprinkles and mix them together to create a unique candle scent. You just add a wick once all the mixing is done, and have your candle.
Pink Zebra also offers candle containers and shades, scented jewelry, wax simmer pots, clips, and air freshener hangers, and selected bath products.
The online catalog for these products is wide. You will even find an outlet area, complete with clearance merchandise.
The remaining sections of the website are devoted to recruitment of independent consultants. You are heavily encouraged to sign up as a consultant and the rewards of becoming a consultant are also strongly touted.
Stay Updated With Exclusive Information About Cryptocurrency
This Will NOT Be Anything We Post Here!
What are Pink Zebra consultants?
Contractors who sign up with the company to sell its products through direct sales Pink Zebra are consultants. Consultants can sell Pink Zebra wares by posting their products on social media platforms, hosting parties, or by carrying out private one-on-one consults.
Consultants sign up to Pink Zebra by purchasing 1of 2 starter kits. The smaller kits cost $99, while the larger one costs $199.
The consultant gets marketing materials, small batches of Sprinkles products, invoice pads, catalogs, etc inside these kits. The deluxe kit contains the blue-gray Boho candle shade and Pink Zebra backpack.
Depending on their product sales volumes consultants are compensated at with 25%-35% commissions. It is a pretty good commission level considering it does not yet involve any recruitment.
But, if a consultant personally recruits someone else, he would earn quite a hefty 7% commission from that recruit's future product sales.
Commissions build as recruited consultants personally employ other consultants.
Consultants of Pink Zebra earn an additional 2% on their team's sales.
Pink Zebra also gives out online training videos, monthly webinars and access to ZebraNET, a Web-based workstation for tracking your team's progress, tracking orders, and accessing your training tools.
Pink Zebra: As good as it sounds?
Pink Zebra seems like a honest at-home business opportunity. Take a look at the breakdown of the pros and cons of this business.
Pros:
Good quality products: The products including the soy candle Sprinkles offered through this company appear to be of good quality. A company's videos even tell the products are eco-friendly and safe for everyday use. The designs of the candle shades and holders are some quirky yet applicable for everyday use.
It is Higher compared to average commissions: The commissions are higher as compared to those of its competitors as per Pink Zebra. It is a benefit of working with a relatively young MLM company. As of 2015, no one has even advanced to the level of Presidential Director.
Cons:
Low earnings: A 2015 graphic shows just how little money the average beginner consultant earns. Even managers, who have 2 downlines, don't earn much more than $6K/yearly.
Each consultant may only have employed 1 additional consultant under him. Thus, the Pink Zebra marketing pyramid may be extremely thin.
Many parties: Pink Zebra emphasizes on a home party model. While you can sell online or through fundraisers, the company highlights how much more money you'll earn through parties. We did another review about a company that also builds well through home parties.
The problem with having 2 parties weekly is that that involve a lot of work. There is a big reason why people hesitate to host parties at their house.
As per a graphic, Pink Zebra states that, one way or another; having 8 parties monthly will take only 25 total hours or about 3 hours per party. It is hard to believe. Food preparation alone takes a few hours.
Who would be left to invite (again) after hosting one or two house parties?
eBay is booked: The Pink Zebra products for sale on eBay has over 70,000 listings. The products listed on eBay in some cases, were going at far below their retail value on the Pink Zebra website. It hints that some consultants are dropping out of the program thereby creating a sales hole for other active consultants who wants to sell their products at full price.
Buy Pink Zebra products, not the business
Pink Zebra presents original, unique and good quality products. But the business model may not be as profitable as advertised. Furthermore, you'll be required to put in to make that $1,120 monthly in profit for the work. You're better off starting a different online business. Lastly, even $1,120 per month does not give you a full-time wage. Thus you need your regular job.
Stay Updated With Exclusive Information About Cryptocurrency
This Will NOT Be Anything We Post Here!
Aaron and Shara What Do You Suggest?
That being said, if you have never marketed online or offline before, finding people could be very difficult for you.
We know when we first started trying to make money online, we failed miserably and we had no idea how to recruit.
That is why, we first started out by learning how to become a good marketers, but you don't have to be a good marketer at all!
We learned how to make money online WITHOUT being great marketers (Click Here To Stay Updated, And To Find Out More about HOW)!
If you don't want to be in a business that requires you to host home parties or call all your friends and recruit your family to buy your stuff no worries.
We will keep you updated where you can build a business online where you don't have to recruit anyone.
Click Here To Check This Out And See What We Mean
You will learn step by step on how to build a profitable business online WITHOUT having to market or recruit anyone else!