There are many strategies to drive traffic to your website.. however, one of the easiest methods is by using social media.
It is evident that social media is exploding.. and if you're not promoting your website or blog using social platforms such as Facebook, Twitter, or Pinterest.. then it is obvious that you are losing out on a large amount of traffic. then. it is high time you reviewed strategies to drive traffic to your website.
Not only are these social platforms a great opportunity.. to interact directly with your potential clients or customers.. but you can also offer special discount coupons, promotional deals.. targeted specially for your Facebook and Twitter followers.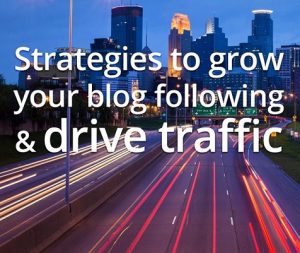 Different strategies to drive traffic using the social media.
Facebook is the largest and biggest of all social media platforms.. with over a billion and a half users. The platform connects friends.. who share information by posting on their walls. Companies can easily set up fan pages or a group page.. so as to share information about them and ongoing developments.. and info on their latest products and services.
However, companies cannot set up an individual profile or page. You can get readers and potential customers to like your page.. and become a fan of your company or a member of your group.. where they can interact with their friends and other users.. and post their views and comments.
Another one of the many strategies to drive traffic to your website.. is to use the group or fan page.. this can largely increase traffic to your blog or site. However, the key social media strategy here., is to build a clientele of engaged users who interact with each other.
Twitter is by far the second biggest social network, closely followed by Pinterest. Sometimes, the second place would be the latter and on some days the former.
In many words, Twitter is virtually nothing.. but a micro blogging site.. where your micro-blog posts cannot exceed the prescribed 140 characters. Its primary function is social interaction.. and the speed at which the tweets are published as events happen. Tweets can be current events, news, general information, links, or pictures that are sent by users to their followers.
However, the twitter stream is so fast.. that not all the followers (that is if you have a large number of followers) can read your posts. Hence, users create list to manage the data flow.. and only read tweets from certain users or lists. Users can also re-tweet some info that they find valuable to their set of followers. Basically, info send through tweets can spread very fast.
The strategy for increasing web traffic to your site or blog.. is to have a large number of followers from your target market.. and tweet information that they would want to share, thereby urging them to click on your links.
YouTube and Flickr are two video-based and image-based social platforms. These are open sites and anyone can see everything.. that the others have posted. And, like Twitter, this is based on viral marketing and spreads far rapidly.
You can also join online social media communities.. and let your voice be heard. In other words, if your site or blog sells designer clothes.. become a member of online social forums.. that participates in discussing about designer clothes or fashion. Put in your two bits with a link to your website on your signature. Most forums allow you to incorporate a signature.. that is automatically added to the bottom of every comment that you post. This will also considerably increase web traffic. You also have the option to post reviews on sites.. such as Amazon and Yahoo Answers and include a link to your site.
Related Sites.
Growth Of The Social Media And Its Stats.
Best,
Follow Us on Social Media Below (We are a Real People :)):
Subscribe To Our YouTube Channel Here
Thanks!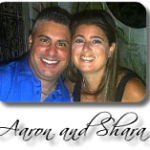 Master these strategies to drive traffic to your website.. and you will soon be on your way to a prosperous affiliate marketing career.