Thanks for stopping by to read our Tranont review.
Of late this business opportunity has been getting a lot of popularity on the internet.
People are talking about Tranont all over the place, including a lot of social media.
You can discover all the facts about it in Tranont through this review.
Is Tranont a scam?
Can Tranont deliver on its promises?
Lets dig more in this original unbiased Tranont review.
Tranont Review

Tranont offers an MLM opportunity that is located over in Utah in the United States. The company claims to function in the field of subscription services, and the website of Tranont shows that it was started in 2014 by its CEO Lorne Berry.
On Tranont's site, Berry's corporate bio says that they took 10 years working with large real estate subdivisions in Utah before launching Tranont.
The bio also says Lorne Berry took vital part in educating clients in real estate and market investments. His significant former positions include partnership in restaurants and spending many years working in international business aiding organizations expand into Asian markets.
While working in the educational field, training and working with individuals from several walks of life, Mr. Berry saw a need in the marketplace. He gathered that several individuals he worked with were struggling to get ahead and become financially independent. And from this idea was born Tranont.
Seemingly, Tranont is the first time that Berry has worked as an executive with any sort of MLM startup.
Stay Updated With Exclusive Information About Cryptocurrency
This Will NOT Be Anything We Post Here!
Tranont Products
The product line of Tranont's is rather vast. However, the main theme is that the company offers subscription services to many different companies.
Customers can buy subscription services for things including financial advisors, health coaches, legal experts, and more.
The website of Tranont is at present promoting 7 main services. They include TaxBot (an application to aid you with your tax refund), Credit Services (to manage your credit score), Mobile Healthcare (discounts on various healthcare services), and more.
Services can be bundled via several OneView packages. You can also buy individual subscriptions for home automation, satellite TV, merchant processing, virus protection, and more.
The Compensation Plan for Tranont
The compensation plan o Tranont is explained in a very confusing manner in its website.
Commission Qualification
Before Tranont's affiliates can start earning, they need to be seen as "active" members within the company. The Tranont website cites, active members are "current in Annual Renewal Fees and Subscription Fees with Tranont."
Tranont Associate is Active when they acquire 100 PV within a given month and pay the annual renewal fee of $49.
It directly contradicts with another part of the compensation plan that explains affiliates must purchase into a subscription plan that costs $125 and generates 100 PV.
Retail Commissions
Affiliates can earn "between 10-35%" for retail-based commissions. This rate is given out when members are able to attain retail customers to pay for any of the several 3rd party services.
About 30% of this commission is divided between affiliates for Tranont and the company itself. The amount of the percentage that you actually earn depends on how many active subscription services you've sold.
If you have between 1 and 10 active accounts, a 10% commission rate is paid. The members with 11 to 20 customers earn a 15% rate. Members who have 21 or more active retail accounts earn the full 30%.
The actual dollar amount that is given out depends on what plan your customers buy. Getting them to purchase a more expensive plan will result in you earning a larger commission.
Stay Updated With Exclusive Information About Cryptocurrency
This Will NOT Be Anything We Post Here!
Tranont Membership
The yearly affiliate membership fee of all affiliates of Tranont is $49.
You'll also need to buy one of the following 3 plans —
Base Plan for $349
Gold Plan for $599
Platinum Plan for $1499
You are also asked to hand over another $125 monthly in order to be an active affiliate and qualify for the commission that is being offered.
Is Tranont Really a Scam?
It is not certain if Tranont is a complete scam.
Conclusion
In the year 2013, Lorne Berry and his wife both filed for Chapter 13 bankruptcy. The couple had somehow gathered $773,228 in total debt, and the monthly income between the two of them combined only being around $800 or so.
A section of the Tranot website says that the aim of the company is to "Change the world's economy one household at a time."
Note that Berry doesn't appear to have come into any more financial issues since that filing in 2013. However, it's still important to have a full understanding of what kind of people you're handing your money over to when seeking for a potential MLM opportunity to be a part of.
It appears like the main goal of Tranont's plan is to get people to join, pay a monthly fee, and then employ other individuals to do the same thing.
While there is a technical possibility for retail sales to happen, possibly this isn't what's happening within Tranont. It's highly likely that affiliate recruitment is the name of the game. Steer clear of it.
Stay Updated With Exclusive Information About Cryptocurrency
This Will NOT Be Anything We Post Here!
Aaron and Shara What Do You Suggest?
That being said, if you have never marketed online or offline before, finding people could be very difficult for you.
We know when we first started trying to make money online, we failed miserably and we had no idea how to recruit.
That is why, we first started out by learning how to become a good marketers, but you don't have to be a good marketer at all!
We learned how to make money online WITHOUT being great marketers (Click Here To Stay Updated, And To Find Out More about HOW)!
If you don't want to be in a business that requires you to host home parties or call all your friends and recruit your family to buy your stuff no worries.
We will keep you updated where you can build a business online where you don't have to recruit anyone.
Click Here To Check This Out And See What We Mean
You will learn step by step on how to build a profitable business online WITHOUT having to market or recruit anyone else!
Follow Us on Social Media Below (We are a Real People :)):
Subscribe To Our YouTube Channel Here
Thanks,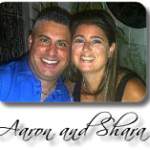 "Results Not Typical" this PROOF of payment doesn't guarantee that you will do the same, but shows you what is possible with some elbow grease and a can do attitude.