Thanks for stopping by to read our Ucoin Cash review.
If you're reading this, you're probably into cryptocurrencies knowing that you can make an extra buck here and there. It's true but it's not something to play with. That's why we're here to guide you through this review, knowledge matters, it gives us an advantage and makes us better in this competitive environment
Make sure you read this Ucoin Cash review slowly and carefully. You do want to invest your money wisely…correct?  Money is not something you just throw away into the air, so let's learn and make sure that little to nothing fails when we make an investment.
Without any further ado, let's start this Ucoin Cash review, We're sure you'll make the most out of it. Grab a beverage or a snack and enjoy. There's nothing better than learning and having a good time! Let's get at it!
Ucoin Cash Review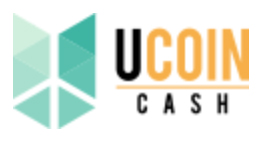 Ucoin Cash' website doesn't provide any info about who runs or owns the business. The company's website domain -"ucoincash.co"- got registered on last years October.
According to Alexa Traffic, the largest sources of traffic for the Ucoin Cash site are Vietnam – at 19%- and the US – 10% -. If we look at the site's English use, we could say that it operates in Vietnam;
"Ucoin Cash have been built with a long-term vision and objective desiring to develop a good reputation in digital cash field. We expect that every UCH users and investors would send accurate, honest messages while building referrals and collecting commissions with UCH."
We always mention that if any MLM company doesn't speak openly about their owners, you have a good reason to doubt. Make this kind of consideration every time before you hand any kind of money to strangers over the internet.
Stay Updated With Exclusive Information About Cryptocurrency
This Will NOT Be Anything We Post Here!
Ucoin Cash Products
Ucoin Cash doesn't have any products or services on retail, members only have the chance to sell Ucoin Cash memberships.
Ucoin Cash Compensation Plan
Ucoin Cash members have to buy UCH points, these are sold via the company's anonymous owners.
UCH points just started as an ICO last year. Right now they sell on the site's internal exchange for roughly six dollars – $6.63 -.
After they're purchased, Ucoin Cash members "give" UCH points back to the company – they call it lending – with a promise of a monthly ROI of up to 40%.
A member can invest from $100 to $1000 and get a daily variable ROI for a 291-day period
A member can invest from $1010 to $6000 and get a daily variable ROI plus a bonus of 0.1% daily ROI for a 241-day period
A member can invest from $6010 to $12,000 and get a daily variable ROI plus a bonus of 0.2% daily ROI for a 181-day period
A member can invest from $12,010 to $50,000 and get a daily variable ROI plus a bonus of 0.25% daily ROI for a 121-day period
A member can invest from $50,010 to $100,000 and get a daily variable ROI plus a bonus of 0.3% daily ROI for a 101-day period
Ucoin Cash pays their referral commissions through an unilevel tree structure. An unilevel tree structure sets a member at the very top of an unilevel tree, with every direct recruit underneath them – that's level one-:
If a level one member recruits, they're put on level two of the original member's unilevel tree.
If a level two member recruits, they're put on level three, this can go on and on into infinite. There's not limit on the numbers of levels that can be created.
Ucoin Cash has a payment cap that stops at level ten, commissions are given depending the percentage of funds that were invested in the totality of levels. It works a bit like this.
A level one member gets – direct recruits – 6%
A level two member gets 3%
A level three member gets 2%
A level four member gets 1%
A level five to seven member gets 0.5%
A level eight gets 0.3%
A level nine gets 0.2%
Stay Updated With Exclusive Information About Cryptocurrency
This Will NOT Be Anything We Post Here!
Ucoin Cash – Joining In
Joining in the Ucoin Cash is free, however, members that sign in for free can only get referral commissions.
If you want to take full part in the Ucoin Cash MLM opportunity, it requires a minimum $100 investment.
The Final Word on Ucoin Cash
Ucoin Cash doesn't even make an effort to hide the fact that they're a Ponzi. We've found that there's not a ROI revenue source other than member's investments.
We've said here before that the use of new funds to pay existing members points at Ucoin Cash as a classic Ponzi schemer.
UCH offers nothing new to users as a cryptocurrency. Its purpose is doing fraud via Ucoin Cash. You can read another review on a company we did like this here.
Businesses that lend ICO and are Ponzis – such as – at the same time work like this:
Anonymous Ucoin Cash admins create a lot of pre-generated points that are to be traded for real money. This is what UCH points are for.
After that, the Ucoin Cash admins use a bit of this money to pay ROIs as long as new members sign up the opportunity. When member recruitment dies, so does the ROI.
When losses reach a certain limit, the anonymous Ucoin Cash admins gather the remaining money and run away.
Initial Ucoin Cash investors do make some money -through recruitment mostly -. In the end, more people lose money than what they make out of these opportunities so stay away from this unless you wanna throw away your money.
Stay Updated With Exclusive Information About Cryptocurrency
This Will NOT Be Anything We Post Here!
Aaron and Shara What Do You Suggest?
That being said, if you have never marketed online or offline before, finding people could be very difficult for you.
We know when we first started trying to make money online, we failed miserably and we had no idea how to recruit.
That is why, we first started out by learning how to become a good marketers, but you don't have to be a good marketer at all!
We learned how to make money online WITHOUT being great marketers (Click Here To Stay Updated, And To Find Out More about HOW)!
If you don't want to be in a business that requires you to host home parties or call all your friends and recruit your family to buy your stuff no worries.
We will keep you updated where you can build a business online where you don't have to recruit anyone.
Click Here To Check This Out And See What We Mean
You will learn step by step on how to build a profitable business online WITHOUT having to market or recruit anyone else!
Follow Us on Social Media Below (We are a Real People :)):
Subscribe To Our YouTube Channel Here
Thanks,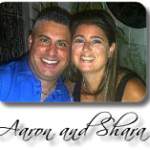 "Results Not Typical" this PROOF of payment doesn't guarantee that you will do the same, but shows you what is possible with some elbow grease and a can do attitude.