WordPress plugins to boost SEO are generally available free.. but first you have to learn and understand how SEO works.
Many bloggers who are relatively new to WordPress.. may have not yet figured out how the WordPress plugins to boost SEO work… as there are quite a lot of them. Despite this, some of them are simply out of this world. Instead of going through all of them.. we have listed a few that you will find useful when starting out on your blogging career.
We have listed for you some of the popular WordPress Plugins To Boost SEO.
The WordPress SEO by Yoast Plugin.
This plugin is an amazing tool that will help you analyze your entire content, and ensure that your keyword positioning , density are all in order. In short, it will give you information on;
The number of times a keyword shows up in your content.
It will also show you where it appears.
Whether the keywords are being used in a correct or incorrect way.
It will also present you with an extract of how it will come up on Google's SERPS.
It also offers many other options and makes a great plugin for your site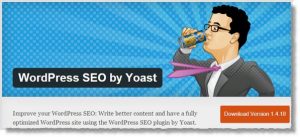 We simply love the Yoast SEO Plugin – can't seem to do without it while blogging.
The All in One SEO Pack in WordPress.
Another popular WordPress plugins to boost SEO is this multi-purpose SEO plugin. It does several functions.. such as ensuring keyword density, optimizing tags and many more. The user has to virtually do very little as it automatically processes everything. There are also some additional functions that require some manual work.
The Google Analyticator Plugin.
This is also a popular WordPress plugins to boost SEO. It helps you understand and analyze all aspects of your traffic.. which is very essential for the success of a site or a blog. In short, you get to know;
What your visitors to your blog likes and dislike.
Steps to improve the overall traffic strategy.
Source of traffic.
Pages the visitors like in your site.
Type of browser used, and resolution.
In addition, this plugin works well with Google Analytics. Hence, you can search more detailed information.. if you have an account with Google Analytics.
The SEO Friendly Image Plugin.
This tool not only helps optimize your images, as the images can cause some serious problems, if not optimized properly. Many newbie bloggers, don't properly optimize their images, as a result of which, search engines have relatively no idea whether to index them or what they are about. This plugin reviews an image and indexes it properly so that search engines don't face problems in reading your page. It also makes sure that it gets read and indexed properly.
The SEO Content Control Plugin.
This plugin reviews your entire content and highlights any content that they find as weak by SEO standards. This helps you make the necessary changes so as to get the page ranked higher. This also helps you in eliminating such mistakes in the future.
Other popular WordPress Plugins To Boost SEO.
The above WordPress SEO plugins may not be enough to fully optimize your blog. However, there are a number of other WordPress plugins to boost your SEO and enhance your WordPress blog altogether.
Make a decision – to use, or not to use, the www.prefix in your blog URL's.
If your blog uses URL's which include 'www' and others which do not, the search engines will index two versions of your blog. Aside from the possible waste of bandwidth from double spidering, one of them will be filtered as duplicated content. While this problem might be real or just a storm in a teacup, being pro-active seems to be the wisest option. You need to decide which system you want to use and stick to it, always!
The Redirections Plugin.
This plugin allows you to specify which system you want to use and will automatically create '301 redirection' for other URL's. For example, if you decide to use the 'www' prefix any link to your blog that does not contain the prefix will automatically be redirected to the correct URL, which contains the 'www' prefix.
The major advantage of using this plugin is that it also creates re-directs if you choose to change a post slug (used for the post file name). It also creates redirects if you decide to change your permalink structure and already have posts indexed in the search engines using the old permalink structure.
The SEO Title Tag plugin.
The SEO Title Tag plugin is an useful plugin to create optimized post title tags. By default, WordPress places your blog name, a separator, and then your post name in the title of each page (i.e. between the [title] tags). The SEO Title Tag plugin reverses this and places your post name before your blog name in the title. From a search engine optimization standpoint, this is advantageous, because:
It gives the keywords in your title more prominence.
It provides more meaningful search engine listing results.
It provides more meaningful browser bookmark names.
One of the major advantages of this plugin is that you have the ability to create a unique title tag for your blog index page and separate title tags for your category pages. By default, WordPress just uses the blog name for the index title and category name for the category page titles.
Include description and keyword meta tags in your blog's [head] tags.
Including meta keyword tags in your blog's header is not a necessity, most search engines ignore them, but including them won't harm your search engine optimization chances on some of the simpler search engines.
Some search engines will use your meta description in their search listings. However, others like Google will display all or part of a sentence, which contains the first instance of the keyword or phrase being searched. The most obvious thing to do would be to add your keyword phrases into the meta description tag. But, these must contain a call-to-action (e.g. make the reader want to read your article).
Creating a compelling meta description, which includes all your keyword phrases, makes it somewhat difficult for programmers to build a plugin for creating automated meta description tags.
The most common meta description solutions are plugins, which take the first 150 odd characters from the first sentence to include them in the meta description. The most effective meta keywords plugins are those, which also handle the tags you add to each post.
The Ultimate Tag Warrior Plugin.
This is a relative good plugin for bloggers, but a bit old by now. It unfortunately also includes the tags you add to your posts as meta keywords. This plugin can be used for a number of different features on your blog, so it makes sense to use it instead of different plugins for each feature.
The Head META Description Plugin.
This plugin takes your post excerpt or if you don't enter one, the first 20 words of your post content and includes them in a meta description tag.
To get the most out of this plugin you need to get into the habit of writing an attention grabbing post exert (or first sentence) for all your posts. This is a good article writing habit to get into whether you use the plugin or not.
Also read
We hope you make it in blogging and do feel free to contact us should you need any assistance.
Best… 🙂
Follow Us on Social Media Below (We are a Real People :)):
Subscribe To Our YouTube Channel Here
Thanks!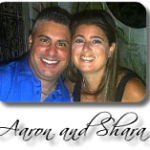 Before embarking on a blogging career… do check out these WordPress Plugins to boost SEO.