Welcome to our Xtreme Pro System 2.0 Review!
There has been some buzz about this company so we decided to investigate what it was all about…
Some say it's a scam while other reviews are saying legit so what is it?
The good news is we are going to walk you through the company, products and compensation plan so you can make the right decisions.
Let's dig into this unbiased review…
Xtreme Pro System 2.0 Review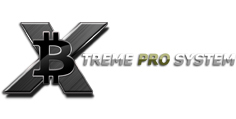 Initially launched in 2014, Xtreme Pro System as a Ponzi feeder for scams admin Johnny Ganoza was promoting at the time.
The scheme had collapsed by March 2015, with Ganoza ditching the original ponzi cycler for a single-level commission model.
It did not go down too well with Xtreme Pro System's Ponzi investors that prompted a hasty collapse.
Xtreme Pro System 2.0 popped up a few days ago, citing to have a new admin and a new complain.
No information is available on the Xtreme Pro System 2.0 website indicating who the new admin is.
xtremeprosystem.info, the Xtreme Pro System 2.0 website domain was privately registered on July 11th, 2017.
If an MLM company does not reveal who is running or owns it, think twice before joining and/or handing over any money.
Products
There are no retailable products or services offered by Xtreme Pro System 2.0. The affiliates are only able to market Xtreme Pro System 2.0 affiliate membership itself.
Xtreme Pro System 2.0 affiliates invest in matrix positions once signed up.
Ad credits are bundled with each position purchase, which affiliates can use to show advertising on the website of Xtreme Pro System 2.0.
The Compensation Plan
The affiliates of Xtreme Pro System 2.0 buy 3×2 matrix cycler positions with bitcoin.
An affiliate of Xtreme Pro System 2.0 is placed at the top of a matrix by 3×2 matrix. Three positions are directly under them.
These 3 positions form the 1st level of the matrix.
The 2nd level of the matrix is created by dividing each of these 3 positions into another 3 positions each (9 positions), resulting in a total of 12 positions to fill.
A ROI commission is given out when all positions in the matrix are filled.
In the matrix, the positions are filled through position purchases by existing and newly enlisted affiliates of Xtreme Pro System 2.0.
Xtreme Pro System 2.0 offers 3 cycler tiers, differing in both position purchase price and advertised ROI.
Starter Pack : positions cost $25, pays a $150 ROI
Xtreme Pack : positions cost $50, pays a $300 ROI
High Ticket Xtreme : positions cost $150, pays a $1000 ROI
A direct referral commission is given out when personally enlisted affiliates buy cycler positions:
Starter Pack purchase produces a $2.50 referral commission
Xtreme Pack purchase produces a $5 referral commission
High Ticket Xtreme purchase produces a $15 referral commission
Xtreme Pro System 2.0 Membership
The affiliate membership is free. However, free affiliates can only earn referral commissions.
To fully participate in the Xtreme Pro System 2.0 income opportunity needs a minimum $25 cycler position purchase.
Summing Up
Xtreme Pro System 2.0 is a reboot of the original Ponzi cycler, only this time with bitcoin.
While the original Xtreme Pro System offered 1 $45 cycler tier, 2.0 has extended that to3.
However, the underlying business model is the same. Each cycler tier simply shuffles newly invested funds around to pay off existing investors.
It is confirmed both in Xtreme Pro System 2.0's business model and the company's FAQ.
The adpack component of the business is pseudo-compliance. The SEC called out adpack ponzis last year, reaffirming that what you bundle with Ponzi investment is irrelevant.
Like all Ponzi schemes, once affiliate enlistment slows down so too will the rate of freshly invested funds.
This will see Xtreme Pro System 2.0's matrix cyclers stall since it is a matrix-based scheme. A company-wide collapse will trigger once enough cyclers have stall.
The original Xtreme Pro System lasted less than 6 months and resulted in extensive affiliate investor losses.
Xtreme Pro System 2.0 that uses the same model but with bitcoin is not going to end up any different.
Aaron and Shara What Do You Suggest?
That being said, if you have never marketed online or offline before, finding people could be very difficult for you.
We know when we first started trying to make money online, we failed miserably and we had no idea how to recruit.
That is why, we first started out by learning how to become a good marketers, but you don't have to be a good marketer at all!
We learned how to make money online WITHOUT being great marketers (Click Here To Stay Updated, And To Find Out More about HOW)!
If you don't want to be in a business that requires you to host home parties or call all your friends and recruit your family to buy your stuff no worries.
We will keep you updated where you can build a business online where you don't have to recruit anyone.
Click Here To Check This Out And See What We Mean
You will learn step by step on how to build a profitable business online WITHOUT having to market or recruit anyone else!
Follow Us on Social Media Below (We are a Real People :)):
Subscribe To Our YouTube Channel Here
Thanks,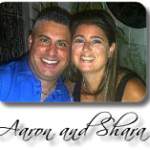 "Results Not Typical" this PROOF of payment doesn't guarantee that you will do the same, but shows you what is possible with some elbow grease and a can do attitude.