Welcome to our Zukul Trader Review!
There has been some buzz about this company so we decided to investigate what it was all about…
Some say it's a scam while others Zukul Trader reviews are saying legit so what is it?
The good news is we are going to walk you through the company, products and compensation plan so you can make the right decision.
Let's dig into this Zukul Trader review…Shall we ?…
Zukul Trader Review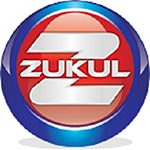 The original platform of Zukul Trader was introduced in 2014. It was launched by Jeremy Rush and Michael Bloom.
At first, it was a home-based business.
Zukul Trader turned into an ad credit revenue sharing scheme when the company tanked. It flopped as well. They again turned into Zukul Gold which again collapsed leaving the affiliates in a loss.
Jeremey Rush, threatened to take legal action against anybody who publicly criticized him. Things were over for the company until 2017. Jeremy had to jump on board as he watched the many other MLMs create ICOs and investment lending platforms in the cryptocurrency world.
At present, the company is called Zukul Trader and MLM opportunity.
Stay Updated With Exclusive Information About Cryptocurrency
This Will NOT Be Anything We Post Here!
Understanding Zukul Trader
Zukul Trader asserts to be a cryptocurrency platform. It creates reliable products and services. However, if you take a look at the Zukul Trader website, there is nothing of the sort. All it is, is an affiliate referral system wherein a small group of people will make plenty of money off of naïve investors.
The Zukul Trader company plan is where people will earn money. The Zukul Trader affiliates basically invest money in hope of getting a passive and huge ROI in the form of cryptocurrency.
Zukul Trader Affiliate investments are tracked by the company tracks through "units."
Starter Units are $10. They are capped at 300 active units
Beginner Units are $35. They are capped at 1500 active units
Intermediate Units are $85. They are capped at 3000 units
Advanced Units are $185. They are capped at 6000 units
Referral commissions are paid out by Zukul Trader on any funds invested on 3 levels of a recruitment downline known as a uniline:
level 1 (personally recruited affiliates): 25%
level 2: 10%
level 3: 5%
The Zukul Trader commissions are paid by the trader through a 3X10 matrix.
The first 3 positions make level 1 of the matrix in Zukul Trader. The 3 matrixes are then split into another 3 positions and that makes up level 2. Level 3 to level 10 is devised in the same way with each new level housing 3 times that of the previous one.
Residual commissions are given out from unit purchases from members in the matrix. The percentage of funds invested is as follows:
level 1: 10% (3 positions)
level 2: 4% (9 positions)
level 3: 3.5% (27 positions)
level 4: 2.5% (81 positions)
levels 5 and 6: 1.5% (972 positions)
level 7: 1% (2187 positions)
levels 8 to 10: 0.5% (85,293 positions)
You will find another 50% bonus matching commissions paid to new affiliates. It is based on the matrix that is given out to the new, personally enlisted affiliate members.
There isn't any cost for joining listed on the website of the company.  Monthly charges may be applied to active affiliates.
All the payments made to Zukul or to company members from Zukul Trader are made in Bitcoin.
Zukul Trader Review – Conclusion
They say they earn money for ROI from software they use that runs continually, but we have yet to see proof of this. Here is another review that we did about a trading company.
Also, there might be some trading taking place in Zukul Trader. However, mostly, there is no information about what is taking place behind the scenes. No information is provided about who developed the network or system.
One thing that is certain is that majority of traffic that the website gets is from the UK and the USA. Neither of the traders who introduced the platform are registered securities brokers in either country.
Stay Updated With Exclusive Information About Cryptocurrency
This Will NOT Be Anything We Post Here!
Aaron and Shara What Do You Suggest?
That being said, if you have never marketed online or offline before, finding people could be very difficult for you.
We know when we first started trying to make money online, we failed miserably and we had no idea how to recruit.
That is why, we first started out by learning how to become a good marketers, but you don't have to be a good marketer at all!
We learned how to make money online WITHOUT being great marketers (Click Here To Stay Updated, And To Find Out More about HOW)!
If you don't want to be in a business that requires you to host home parties or call all your friends and recruit your family to buy your stuff no worries.
We will keep you updated where you can build a business online where you don't have to recruit anyone.
Click Here To Check This Out And See What We Mean
You will learn step by step on how to build a profitable business online WITHOUT having to market or recruit anyone else!