Best blogging platforms on the internet today. If you're looking for a free blog site… here's our guide to the best platforms… for getting your blog set up for the first time.
You may have probably heard of some of them… and may have even tried some of them.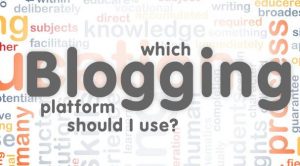 Best Blogging Platforms In The Net.
If you are new to the blogging world and short of money… then, these are some of the best blogging platforms… that you should consider. Most, if not all of them are also free.
WordPress is both hosted and self- hosted… depending on what your needs are. WordPress is free… and is easy to setup and use. There are hundreds of plugins… to extend functionality in different areas. This is by far one of the most popular options around today.
Blogger is a free-hosted blogging tool… by Google that has been around for a long time… and is very easy to use. Many people make personal blogs on this site… and it only takes about 10 minutes to set up your first blog. They have a nice selection of templates… but Blogger does not allow for a lot of customization.
Tumblr is more like a cross between Twitter and WordPress. In short, an exercise in sleek minimalism., it's more of a social media site… and the plus point is that it has many good mobile apps… that make it easy to post content to the Tumblr platform… from just about anywhere.
Medium is the Twitter's founders attempt at micro blogging. It's a place, which mixes the idea of blogging and social journalism. It is also a great place to get your content quickly to a huge audience. It is also useful in finding new and relevant articles that others are publishing on various topics. Not for those who favor customization, but ideal for those who prefer good content.
LiveJournal allows you to set up online journals quickly and easily. It is a collaboration and networking tool that is great for individuals but makes customization difficult. Again, it depends on what you are trying to do with your blog but if you hope to make money, this might not be your best option.
Svbtle, is basically a blogger platform that helps you think. A modern, slick platform, it is more of a doodle pad. If you like writing and not much of customization, then it could easily become your favorite blogging platform.
Weebly features tons of classy themes to start you blog off. It also offers ecommerce, along with an iPhone app, with easy networking to your social media. This site makes it simple for you to delve right into the blogging scene.
Another free blog site with several attractive themes. Can upgrade to their premium package, once you get your own domain name.
Founded sometime in 2001, it is one of the best blogging platforms for web applications, blogging, and content management systems. It has over one million users. Its many features is also attractive compared to other blogging sites
Postach.io makes claims that it's the "easiest way to blog. Its objective is to negate the need for users for a separate blogging tool, working instead with Evernote. It turns Evernote into a CMS or content management system, which allows users to synchronize notes directly to their Postach.io blog
The approach taken by Pen.io is rather different from its contemporaries. Pen.io is a remarkably simple yet brilliant blogging tool. Unusually, it doesn't require a login. You choose a domain name, then create your page in seconds with just a click, and start typing. Then drag-and-drop images into place.
Ghost is an open source blogging platform launched by one of the former leaders of the WordPress user interface team. It doesn't have the complexity of the WordPress Content Management System. Bloggers were looking for a better and simpler version of WordPress where emphasis would be primarily on blogging. The Ghost platform, made it possible by using flexibility of JavaScript programming language and beautiful and elegant templates
Textpattern is a free self-hosted tool, which works best for those that are good with technology. It is much more customizable that the aforementioned options and it has wizard-based interface to make this easier for you. It also uses custom formatting.
In addition to the above, there are so many free blogging platforms in the net. Therefore, it would be wrong identifying a particular one as the best. The best way to know is to try them out and decide for yourself which platform you think will meet all of your needs.
Related Posts.
Best.. 🙂
Follow Us on Social Media Below (We are a Real People :)):
Subscribe To Our YouTube Channel Here
Thanks!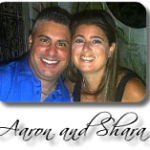 Please feel free to add any platform which you feel should be added to the above list of best blogging platforms.