Choosing the right blogging platform is essential prior to commencing blogging. All popular blogging platforms all have their positive sides and negative sides. This is particularly true when you take into consideration your level of skills as a coder and then a blogger. Obviously, the more you blog, the more competent you become in blogging.
Comparing blogs to websites.
While blogging, you might have already noticed that blogs and websites have several similarities.
There are, however, important features that make them different. The way that these sites function is very different. A regular website stays what is called "static." While it may be updated, it is not updated as regularly as blogs. Most of the information and content that is on the website will stay the same.
A blog however, may be constantly changing not only on a daily basis but also from hour to
hour. Blogs have the bonus of having a permanent web address just like a website but they are different because they are also interactive and very dynamic. The person keeping the blog maintains in conversation with the reader so they feel more in touch with the blogger and the blog.
It's more personal than simply reading words on a website.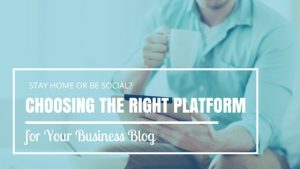 Choosing the right blogging platform.
When you are ready to begin blogging, choosing the right blogging platform is one of the important factors. There are some questions you can ask yourself to help you decide what you need from a blogging platform.
For example…
Do you need something that will be easy to set up and use?
Are you new to blogging and new to internet platforms?
What is your technical skill level?
Are you going to want to change the look of the templates and other customization?
Do you need to have little, moderate or a lot of control over the interface?
Will you require spam control features, such as captchas and comment moderation?
Does the platform you are considering offer support and assistance?
Do you need to be able to have more than one person able to post the blog?
Another point that most newbies ask us is that – whether they should run the blogging software on their own server?
Well….it has its advantages and disadvantages.
The advantages are that it has more security. You don't have to give out your FTP details or password. Your blog's accessibility is dependent only on your server, not the remote hosting services'.
However, the disadvantages are that you need to have some basic knowledge about installing blogging software and scripts on your own server and troubleshooting problems. It requires some knowledge of changing directory access permissions, and other basic script installation techniques. Most of the blog software creators run helpful online forums and discussion groups to help out with problems.
These are just some of the questions you might ask. You have to consider your individual situation. Will you need pages on your site that are non-blog pages?
What kinds of features are important to you?
Related Posts.
Best… 🙂
Follow Us on Social Media Below (We are a Real People :)):
Subscribe To Our YouTube Channel Here
Thanks!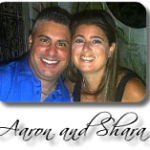 Hope the above questions help you to choosing the right blogging platform for your needs.