Many people struggle to come up with content after starting a blog on any blogging website. They are buzzing with ideas and have a rough perception of what they are going to blog about. They are all excited and want to share a little of this and that while trying to make their opinion known.
Actually, there are plenty of topics to blog about.
If your passion is about mental health, you could always blog about depression, anxiety, or even bipolar disorder.
Alternately, if your forte is parenting and kids, you could blog about dealing with difficult teenagers, or preschoolers, bullying, punishments, and rewards, how to deal with divorce and so many other related topics.
Assuming that your niche or passion would be weight loss, you would want to focus on different diet plans and fitness plans. Alternately, you would to promote fitness gear and natural weight loss tablets along with this niche as your affiliate marketing product.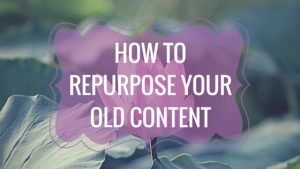 Do you struggle to come up with content in your niche areas..
If your niche area is cooking, you would want to blog about recipes, and also recipes from different parts of the world. You would want your affiliate marketing subject to be recipes that are not only delicious, quick, but also healthy.
If your expertise revolves around personal finance, you would want write about posts that show tips on personal finance. You would want to focus on budgets, savings and can promote any good affiliate marketing products related to same, i.e., coupons etc. You could highlights products from online shopping stores as well.
As your blog begins to gain readers, you would want to expand as your readership has grown. Regular posting from different sources might be required, and a weekly or bi-weekly post may not be enough to satisfy the readers who like your blog.
For some people, regular blogging might be a piece of cake, while for some people it can take be quite a struggle to come up with content on a daily basis. They may face the writers' block and find it overwhelming to write posts regularly. If so, then try hiring the services of a freelance writer. He or she can post for you and it will not cost much, compared to what you are going to earn.
All you have to do is the content marketing.
If you still struggle to come up with content, you can also search for private label content or PLR and rewrite it by changing the words and paragraphs. This may sound easy, but it is very helpful when you face the writer's block or have run out of ideas.
Alternately, you could research the net for trending keywords and come up with new and unique content. Try to rewrite some new posts, which have a high reader/ traffic turnover, with a link-back to these posts. Not only would your traffic increase, but when readers share this post, both the writer of the original post and your blog post, tend to benefit.
Related Posts
Best… 🙂
Follow Us on Social Media Below (We are a Real People :)):
Subscribe To Our YouTube Channel Here
Thanks!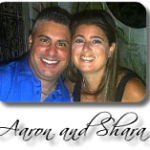 This way you don't have to struggle to come up with content after starting a blog.