The affiliate mentality of a average affiliate marketer… can be got from an anecdote that I recently read in the net.
Two affiliates met and were talking at Affiliate Summit.
'Guess what,' says the first affiliate… 'I met this gorgeous blonde at the last Affiliate Summit… And she was single too… 'What did you do?' asks the other affiliate.
'Well, I invited her over to my place… we had a couple of drinks… we got into the mood… and then she suddenly asked me to take all her clothes off!….  You're kidding me!'… says the second affiliate.
'Nope' says affiliate one. 'I took her miniskirt off… and then I lifted her up and put her on my desk… next to my new laptop.'
'Really?' asked the affiliate. 'You got a new laptop?'
Eeeeeeeesh …… This is the reason why most of us are single … no focus!
Please don't treat affiliate marketing like a lottery. Affiliate marketing is not about get rich quick. There are real people involved… who are trying to make a real difference through real businesses… and who provide value to the Internet and to others who use it.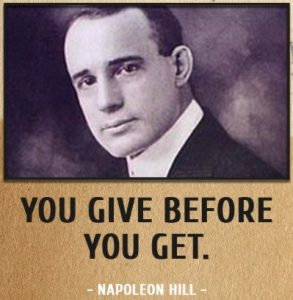 The affiliate mentality is a lot different than what we perceive it to be.
Now what do online advertisers and crack users have in common? Both are locked in a disastrous end game… a downward spiral… leading to certain doom according to Bryan and Jeffrey Eisenberg from Future Now.
Most of us are addicts… when it comes into this field… and I know a lot more guys in the same mold. We share the same symptoms of always getting a 'high' when making a big sale… and before you know, you are already addicted to rankings and traffic. Normal people get a thrill, to put it mildly from a good buy at the mall… but I know of people who virtually get an orgasm… when they make a great sale or an ad buy… they are now conveniently branded as Crackvertisers!
The symptoms are you check traffic stats at least 20 times a day, use Extreme Tracking so you can identify referrals to each page and as they come in. If it's down you go into sweats and can't function… basically on a manic high …
According to Bryan and Jeffrey Eisenberg's Crackvertisers start innocently enough, harnessing free search result referrals as a moneymaking tool.
It's all about traffic. The Crackvertiser needs progressively higher traffic volumes to sustain the sales levels. If that traffic level drops, or if conversion rates fluctuate or fall, Crackvertisers work themselves into a panic trying to devise ways to bring traffic levels back up.
In both cases, a free first taste leads to exhilaration, and then a desire for more. The story for crack addicts is sad, straightforward, and severe.
Doing nothing.
Doing nothing feels like the complete opposite of being productive, but after you've tried it you will see how effective it can be. Why do you think Google adopts a company policy that has an emphasis on allowing their staff so much free time?
So relax… remove any stigmas that you have about affiliate marketing.
Get in to the affiliate mentality and go out there and have some fun!
Related Posts
Best… 🙂
Follow Us on Social Media Below (We are a Real People :)):
Subscribe To Our YouTube Channel Here